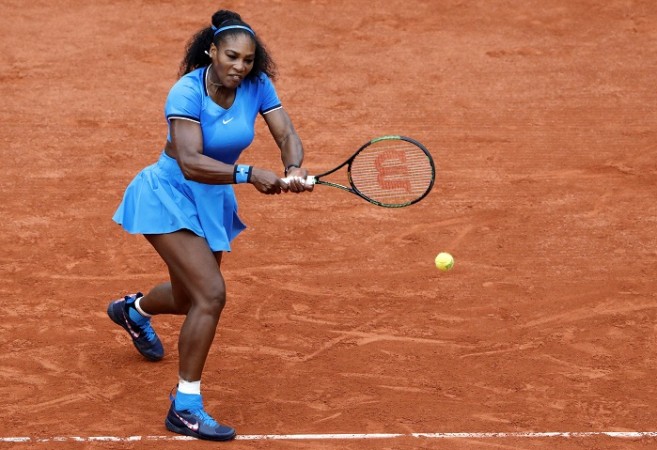 Novak Djokovic, Tomas Berdych and David Goffin have all moved into the fourth round of the French Open in the men's singles. Women tennis stars Serena and Venus Williams showed some great skills to move into the second week of the French Open.
However, there were some disappointments in both the men's and women's singles as Frenchman Jo-Wilfried Tsonga had to retire due to an injury in the first set. Tsonga was leading 5-2 against Gulbis, but his French Open 2016 journey came to an unfortunate end. Ana Ivanovic lost her match against Elina Svitolina in straight sets: 6-4, 6-4.
Djokovic is looking in top-class form as he is keen on winning his first French Open title. He got past Aljaz Bedene, 6-2, 6-3, 6-3. It was a match in which the Serbian looked in complete control, but the top seed was aware of the mammoth task that lies ahead as the French Open moves into the fourth round of the competition.
The Serbian said he was pleased with his performance against Bedene.
"I tried to come up with the right tactics and execution of the tactics, which I did. I played very well. There were a couple of long games where I didn't use my opportunities. But, I closed out two sets pretty well and started the third great. I had a couple opportunities for a double break and 2-0." ATP's official website quoted Djokovic as saying.
"Then I dropped my serve and the games were very long... We went deep into night. I think we played to the maximum extent of time we could, with the light. I'm just glad I managed to finish tonight."
Meanwhile, it was not an easy match for Berdych, who defeated Pablo Cuevas in four sets, with the score reading 4-6, 6-3, 6-2, 7-5. Goffin had a much tougher match as he required five sets to defeat Nicolas Almagro 6-2, 4-6, 6-3, 4-6, 6-2.
Serena Williams faced her first big test in the French Open, as she came up against Kristina Mladenovic, but the top seed looked in amazing form, defeating her French opponent, 6-4, 7-6. With this close straight-set win, Serena is yet to drop a set in the French Open. Serena will play Svitolina in the next round.
Venus lost her first set in the French Open 2016 to Alize Cornet in a tough three-set affair, but the American held her nerve to reach the fourth round with a 7-6, 1-6, 6-0 score.