Andy Murray has been nowhere near his best since he became world no.1 at the end of last year. The Scot has won only one tournament in 2017 at the Dubai Tennis Championship and the only other tournaments worth talking about was when he reached the finals of the Qatar Open and the semi-finals of the Barcelona Open.
Apart from those three tournaments, Murray has suffered early exits in every other tournament he has taken part in and he needs to turn things around at the French Open if he wants to remain world no.1 by the end of the year. With Novak Djokovic, slowly getting back to his best and with Andre Agassi as his coach now, something needs to change for Murray.
Also read: Djokovic vs Murray world No.1 battle one to watch out for
Just like Murray, the women's no.1 Angelique Kerber has also had a 2017 to forget up until now. The German has had a worse season compared to Murray and things got worse for her after she got knocked out in the very first round of the French open yesterday after she lost to Russian Ekaterina Makarova.
Murray is also up against a Russian in Andrey Kuznetsov and he will be hoping that what happened to his female counterpart on Sunday was not an omen. Apart from the Barcelona Open, Murray struggled in every other clay court tournament prior to the French Open and despite his poor form, his former coach Leon Smith believes that Murray will "light it up" in his next three tournaments.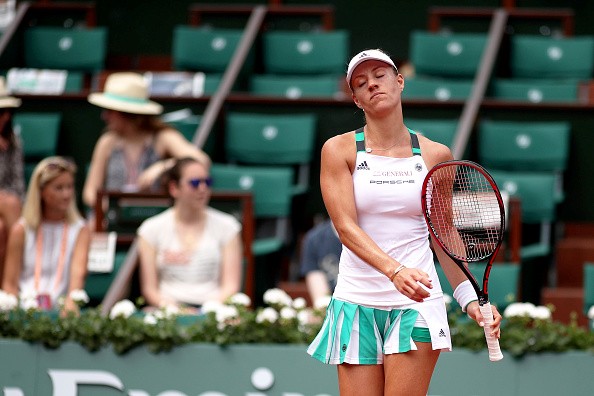 "He's had some setbacks with injury and illness but his thirst for winning more Slams is always there. I think that's what champions do well, they will find a way," BBC quoted Smith as saying.
"The belief never goes away, confidence might go up and down but at the French Open, he can navigate his way through the early rounds and that will give him some confidence, some court time, and once he starts getting into the tournament then those wheels can really start to get into motion."
Smith also mentioned that he will not be surprised to see Murray go very deep into the tournament and feels that he will benefit from the input of coach Ivan Lendl, especially in terms of building his confidence.
Despite Smith's comments it will not be easy to say what the outcome of Murray's first match in the French Open will be. On paper, one would expect the Scot to get past Kuznetsov but everyone thought that would happen in a number of other tournaments he took part in this year.