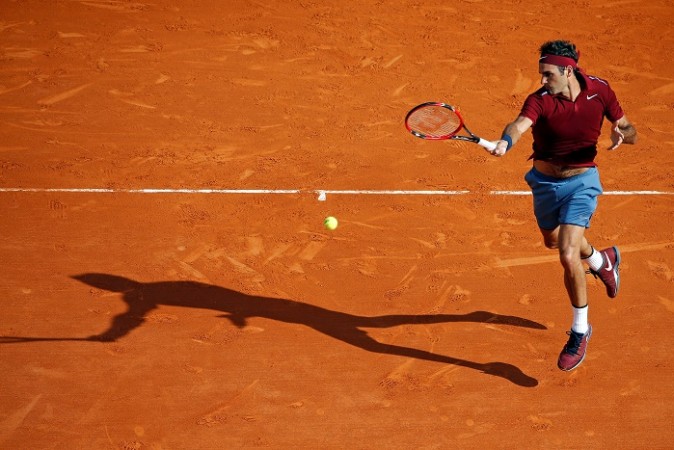 The 17-times Grand Slam champion Roger Federer has pulled out of the upcoming French Open 2016. Federer, who has not missed a single major Gland Slam tournament since 1999 US Open, announced the news on Thursday.
The Swiss Tennis maestro stated on Thursday that he in not completely fit to participate in Roland Garros 2016 and thus is withdrawing from the tournament.
Federer has been having issues with his back and for which, he had pulled out of Madrid Open as well. He was also not comfortable while he was playing in the Italian Open, where he suffered an early exit.
The World no.3 posted his decision on his official Facebook account and apologised to his fans for disappointing them. He also added that he will come back stronger in the next edition of the French Open.
"I regret to announce that I have made the decision not to play in this year's French Open. I am still not 100 percent and feel I might be taking an unnecessary risk by playing in this event before I am really ready. This decision was not easy to make, but I took it to ensure I could play the remainder of the season and help to extend the rest of my career," Federer wrote in his Facebook post.
"I remain as motivated and excited as ever and my plan is to achieve the highest level of fitness before returning to the ATP World Tour for the upcoming grass court season. I am sorry for my fans in Paris but I very much look forward to returning to Roland Garros in 2017."
Federer hardly has had any injury issues during his decorated career. But he had to undergo a knee operation following the Australian Open earlier this year. The 34-year-old is confident that he will be fitter and stronger when he will feature in the Wimbledon 2016.
Now as Federer has withdrawn from the French Open 2016, there will be a number of changes in the draw.
Nine-time French Open champion and the clay-court king Rafael Nadal will now be the fourth seed and Stanislas Wawrinka will be the third. The Spaniard could have faced the World no. 1 Novak Djokovic or Andy Murray as early as in the quarter-finals, but now it will not be the same as that scenario has been avoided.