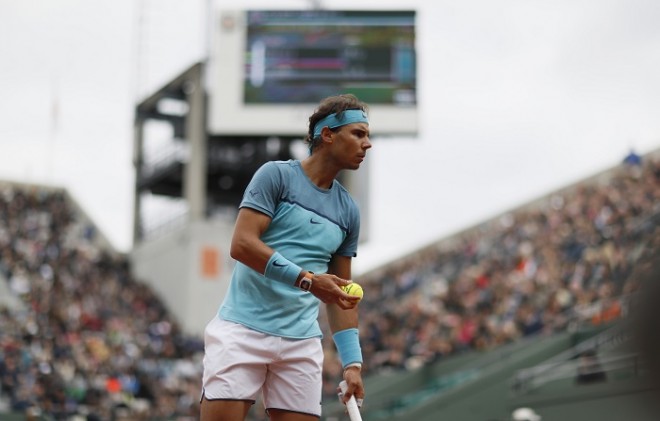 'King of Clay' Rafael Nadal, who was vying for his tenth French Open title, has been forced to pull out from the event this year, owing to a wrist injury.
The Spanish hotshot had just won his 200th Grand Slam match at the Roland Garros on Thursday following a 6-3, 6-0, 6-3 straight sets victory over Facundo Bagnis in the French Open 2016 second round.
"I have a problem with my wrist," Nadal has been quoted by the BBC as saying in an emergency press conference in Paris on Friday. "Yesterday I played with an injection, I could play but yesterday night I started to feel more and more pain, and today I felt I could not move my wrist."
"It's not broken, but if I continue to play it will be broken in a few days," the 29-year-old added. "This is a very bad position, but that's life. If this was not Roland Garros I probably wouldn't taken the risk of playing in the first couple of days."
Swiss veteran Roger Federer had already pulled out of the Grand Slam earlier owing to a back injury and Nadal has become the latest superstar to join him on the sidelines. Only Novak Djokovic, Andy Murray and defending men's singles champion Stan Wawrinka remain the big names now to still compete in the men's event at Roland Garros 2016.