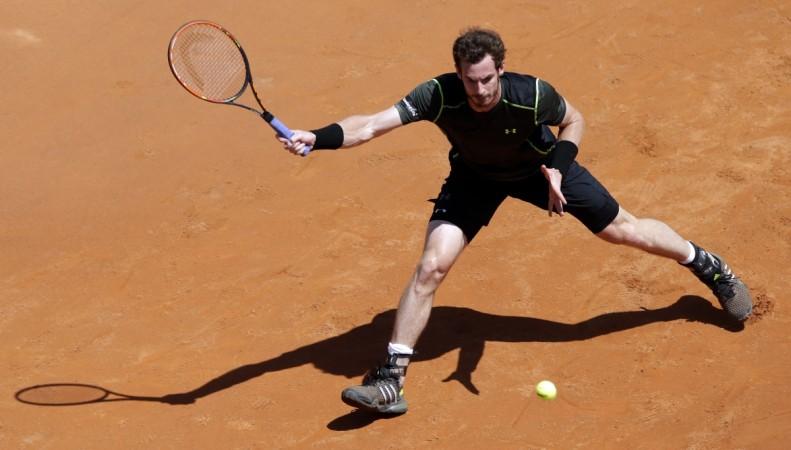 French Open 2015 is the second grand slam of the year and one of the most anticipated ones as well. It is the only Grand Slam, which is played on clay. The tournament starts from 24 May and ends on 7 June.
Top tennis players around the world will be in action for the tournament on red clay and Rafael Nadal has always been one of the favourites to lift the title as he is said to be one of the best players on clay.
The Spaniard is one of the most successful players in the competition as he has won the French Open title nine times in his career, including last year.
But there are a number of players, who are strong contenders for this year's title with the likes of Stan Wawrinka, Roger Federer, Andy Murray and Novak Djokovic showing great form en route to the Roland Garros.
In the women's category, things are a bit different as it could be anyone's game for the player, who stands up and delivers the goods in the two week event, could walk away with the title.
But Serena Williams, Maria Sharapova and Simona Halep have it in them to be tagged favourites for the 2015 title.
Men's
Seeding
Novak Djokovic
Roger Federer
Andy Murray
Tomas Berdych
Kei Nishikori
Rafael Nadal
David Ferrer
Stan Wawrinka
Milos Raonic, who was originally the sixth seed, has withdrawn from the competition, and hence the seedings above have been modified accordingly.
Player to Watch
Andy Murray – After losing to Novak Djokovic in the first grand slam of the year, Australian Open, Murray has looked good in the season. With a victory in the Munich Open as well as the Madrid Open on clay, the Scot will be upbeat about his 2015 French Open venture.
Defending Champion – Rafael Nadal defeated Novak Djokovic in the finals to clinch the 2014 French Open title. Nadal won the game with the score reading 3–6, 7–5, 6–2 and 6–4.
Women's
Seeding
Serena Williams
Maria Sharapova
Simona Halep
Petra Kvitova
Caroline Wozniacki
Eugenie Bouchard
Ana Ivanovic
Carla Suarez Navarro
Player to Watch
Eugenie Bouchard – The 21-year old from Canada was mighty impressive in all the four grand slams last year, but failed to win any of them. The girl has it in her to upset major players like Maria Sharapova, Serena Williams and other top players, as she has proved in the past. Can she come up with her best Tennis and win the 2015 French Open title?
Defending Champion – Maria Sharapova defeated Simona Halep in a close encounter to win the 2014 Roland Garros title with the score reading 6–4, 6–7 and 6–4
French Open 2015 starts on 24 May and ends on 7 June
Live TV Information
India – Neo Sports

UK - Eurosport 1,2 and ITV

US – NBC and ESPN
Australia - Fox Sports
Online Streaming available at Watch ESPN, Tennis Channel and NBC Sports Live Extra (for US)