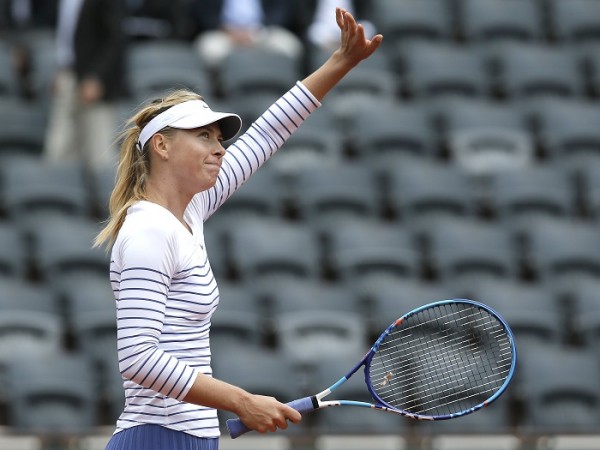 The French Open 2015 had a rather calm first three days. But Day 4 saw one of the major upsets of Roland Garros 2015 as Simona Halep (3rd Seed) was trounced by Mirjana Lucic-Baroni in the second round.
For the second time in the last three major tournaments, Mirjana Lucic-Baroni (ranked 70 in the world) has put Halep (3rd seed) out. Lucic-Baroni was at her best on Wednesday to beat Halep (7–5, 6–1) and cruise into the third round of the Roland Garros 2015. Lucic-Baroni also beat Halep in the U.S Open last year in August.
Meanwhile, Maria Sharapova eased into the third round of the French Open 2015 on Wednesday after beating Vitalia Diatchenko (6–3, 6–1). Sharapova has now set up a third round clash with Australian Samantha Stosur, who whitewashed French wild card entry Amandine Hesse 6-0, 6-1 in the second round. Stosur has now extended her winning streak to seven matches after she arrived in Paris.
Seventeen-time Grand Slam champion Roger Federer (2nd seed) registered a comfortable second round win over unseeded Marcel Granollers (6-2, 7-6, 6-3). Federer was cruising in the first set and it looked all easy for him, but Granollers made the Swiss sweat for his points. Federer recovered well from a break down in the seocnd set, which went into a tie-breaker and eventually in the third set Federer looked comfortable.
Kei Nishikori beat Thomaz Bellucci (7–5, 6–4, 6–4) to sail into the third round of the French Open 2015. Nishikori looked steady and confident while he played his strokes with flamboyance during his second round match.
Fernando Verdasco (32nd seed) lost against Benjamin Becker, losing 6–4, 0–6, 1–6, 7–5, 10–8. Ernests Gulbis lost 6–3, 3–6, 7–5, 6–3 to Nicolas Mahut. Lukas Rosol beat 19th seeded Roberto Bautista Agut 6–4, 6–2, 6–2 on Wednesday in the second round of the Roland Garros 2015.