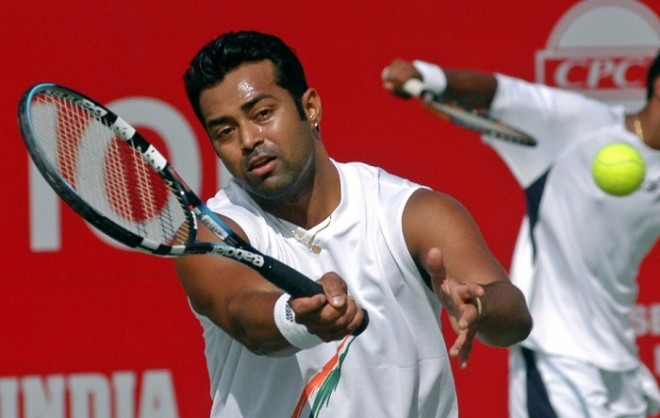 Leander Paes is set to miss the clay court season, including the French Open, as he has taken a three-week break from tennis to work on his fitness, before returning to the tour for the grass court season, starting next month.
Paes, who is also facing turmoil in his personal life because of a custody battle of his daughter with partner Rhea Pillai, has flown to the United States to work with his fitness team in Florida.
The tennis player's father Dr Vece Paes confirmed that the 14-time grand slam champion is missing the clay court season. This is the first time Paes is missing the French Open since making his debut at the Roland Garros in 1997.
"Aiyana is top priority for him... Also, he didn't have too many points to defend during this phase, so he's skipping the clay court season," his father explained.
Paes' regular partner, Radek Stepanek, is also missing the French Open and the Indian doubles ace is not keen on pairing with a new player, as last year he faced a second round exit pairing with Austrian Jurgen Melzer.
"His regular partner Radek Stepanek doesn't play the French Open, and he wasn't keen on teaming up with a new guy in Paris," said Paes Sr.
Paes has won the French Open men's doubles title three times, twice with countryman Mahesh Bhupathi (1999 and 2001) and once with Czech Republic's Lukas Dlouhy (2009). However, the mixed doubles crown is still missing from his kitty.
"He still toyed with the idea of playing the French because it's the only Slam where he hasn't won the mixed doubles yet, but finally decided against it as we felt he needed to work out before returning to competitive tennis," informed the troubled sportsman's father.
Paes is not enjoying his best of outings, as in the five tournaments he has played this season the three-time French Open champion has a 5-5 win-loss record.
In the latest ATP doubles rankings, the 40-year-old dropped out of top-10, but is still the highest-ranked Indian at number 11.