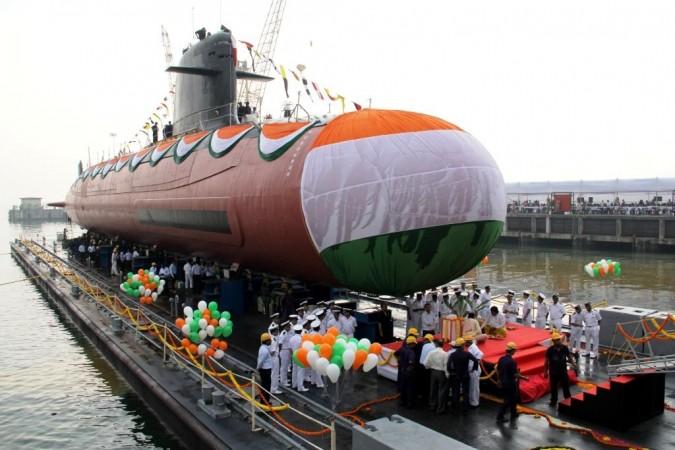 French naval firm DCNS SA is looking ahead to bag a new deal for the maintenance of Scorpene submarines. The submarine maker firm's Indian subsidiary, DCNS India Pvt Ltd., is currently involved in the development of six Scorpene submarines with Mumbai-based Mazgaon Dock Ltd (MDL), under a technology transfer assistance agreement.
The first of the submarines of this class, Kalvari is under sea trials and is expected to be commissioned in September 2016, the New Indian Express reported. DCNS is eager to continue its partnership with Indian Navy and is eyeing a contract towards the maintenance, repair and overhaul of these submarines.
"The first submarine is ready to sail. We are looking for the continuity for its production," the Hindu BusinessLine quoted Nathalie Smirnov, senior VP, services division, DCNS as saying. "All this work has to be organised with the Indian Navy to make sure that as soon as the submarine is operated, we have the best availability to join its life cycle. This is not a matter of delivering the submarine and then stopping. This is really to make sure that the maintenance cycle is respected and fully performed to have a long life of the ship. It is also a matter of optimising, the first ship, the second, then all six," Smirnov added. She is expected to have had detailed discussions with the various departments of Indian Navy for a possible roadmap on the maintenance of the six Scorpene submarines.
The Scorpene submarines are diesel-electric attack submarine, chosen in 2005 to make up for India's dwindling submarine numbers. It has been reported that the last two of the six submarines will feature DRDO-developed air independent propulsion (AIP) system. The Scorpene is part of the P75 submarine programme of the Indian Navy.
The AIP system will increase the diesel-electric submarine's under-water endurance. Without these, the submarine is forced to surface to recharge its batteries, which leaves it open to enemy detection.