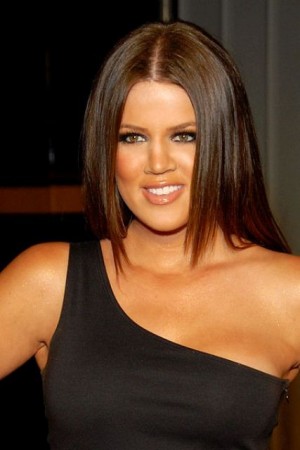 Khloe Kardashian's love life might be over before it had an opportunity to blossom, as a new report claims that the rapper is already cheating on Lamar Odom's estranged wife.
College student Mariela Sanchez said in a shocking Boston radio interview that Montana tried to hook up with her after a June 20 club performance in Lawrence, Massachusetts.
It is believed that Kardashian was in Los Angeles at the time celebrating niece North West's first birthday.
Sanchez, 23, is a budding journalist who was attempting to snag an interview with Montana when the incident occurred.
"I love the entertainment industry," Sanchez said on KISS 108, according to Radar Online. "He's the number 1 New York rapper!"
When she finally got hold of Montana's manager and the rapper agreed for an interview, her reportedly looked her over and said: "I'll give her the interview. But first, I have to interview her."
"French kicks out all the other girls and takes my cell phone away. Before he takes my phone, he says, 'Here, call me so I can have your number in case you get lost.' I have his number, that's my proof," Sanchez claimed. "We're making small talk, then he says, 'Let's go to my tour bus so we can do the interview.'"
"He climbs on top of me," she said. "I say, 'I'm not about this life. I have morals. I have a lot to lose.' He says, 'I have a lot to lose, too. You know that I have a girlfriend!'"
But before much damage could be done, she got out of the tour bus, Sanchez, a senior at Fisher College majoring in Communications & Media Studies, claimed.
Montana and Kardashian have been inseparable since April, and although buzz surrounding their relationship suggest they are an item, Kardashian's mom, Kris Jenner, recently stated that the pair are just friends.
Not many in the family are supportive of their relationship, and they blame Montana for Kardashian behaving like a diva on the sets of "Kourtney and Khloé Take the Hamptons."
"Khloé has been showing up late for call times, and has offered no explanation for the delay," an insider told Life& Style magazine. "The crew has been left in the lurch because they can't get any work done until Khloé decides to show up. This is very atypical of Khloé, who previously would often turn up early for shooting!"
Kardashian split from husband Odom more than six months ago, and their divorce is yet to be finalised.