The historic presidential elections are underway in France. Europe's third-largest economy will choose between Far-Right leader Marine Le Pen and Emmanuel Macron, a former Socialist economy minister who is running as an independent Centrist.
The polls will determine whether the French will go with the 'populist and nationalist wave' sweeping across the globe- leading to Brexit and Donald Trump's victory in the US elections, or take Netherlands' cue when they chose Mark Rutte over Geert Wilders.
Dates to remember
The first round of French presidential elections was held on April 23, Sunday, when French citizens voted for a total of 11 candidates.
In the French presidential elections system, if no candidate wins more than 50 percent of the votes, the top two contenders contest again in a second round. Emmanuel Macron and Marine Le Pen emerged as the top two candidates and the run-off election is on Sunday, May 7.
Meet the candidates
En Marche! Movement: Emmanuel Macron
Emmanuel Macron, a 39-year-old former investment banker, has never stood for office before. He wants to break the "complacency and vacuity" of French politics. Macron has become the voice of "radical centrism" in a short time and hopes to be the youngest president in French history without the backing of any major party.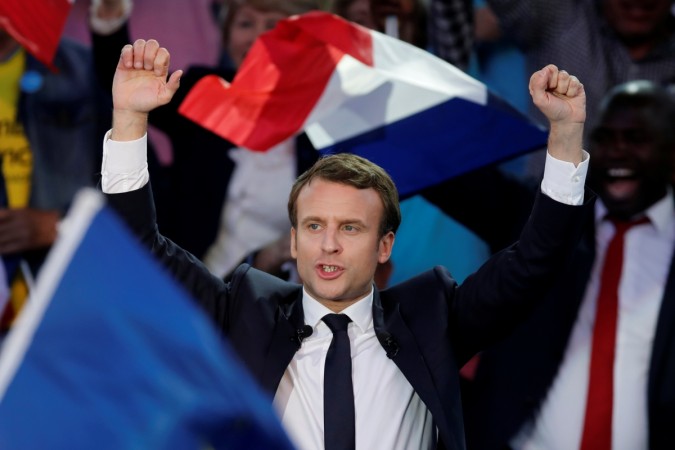 Macron, who was the economy minister from 2014 to 2016, quit office to form a centrist party and launched a presidential bid as a maverick outsider. The young candidate claims to be neither left nor right, but "pragmatic and fair".
Macron is pro-business and holds a progressive view on social issues.He describes himself as economically liberal. He has gained immense popularity and has topped many polls.
Macron got majority votes in the first round of the polls at 23.7 percent.
National Front: Marine Le Pen
National Front leader Marine Le Pen bears a striking similarity to Donald Trump's populist ideology, and is the most scrutinised candidate in the French elections this year. Polls state Le Pen could lead the party founded by her father in 1972 to one of its best election results yet.
Le Pen, 48, has seen a surge in her popularity over the recent years, especially after a new-found support from young voters and female voters. Le Pen also hailed Brexit and Donald Trump's presidential victory in the US elections last year.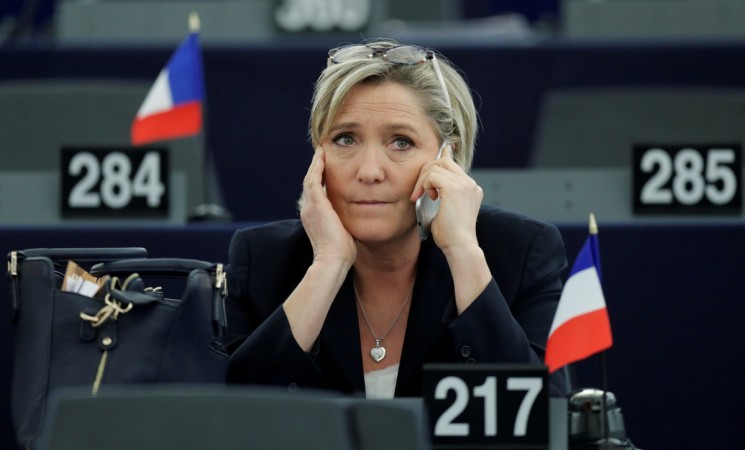 The far-right presidential candidate wants France to pull out of the European Union. She has also proposed severe restrictions on immigration, by slashing it to 10,000 per year while regaining control of French borders and cracking down on Islamist terrorists.
Le Pen was the second leading candidate in the first round of polls with 21.7 percent votes.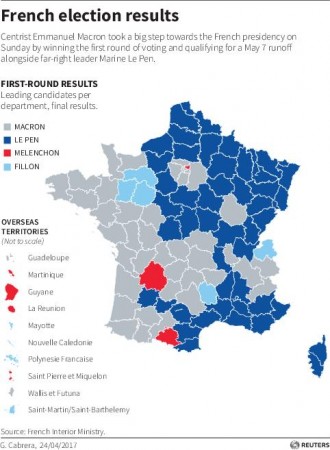 How does French presidential system work?
French presidential elections are held every five years, and generally have two rounds, unless a candidate gets majority votes in the first round. All contenders should procure 500 sponsoring signatures of elected officials from at least 30 departments or overseas territories to run for president. The candidates also have to be French citizens.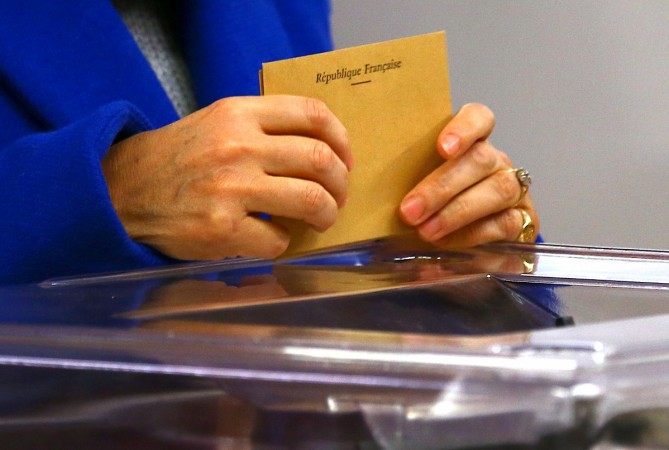 First round: All candidates face off in the first round of the elections. If none of the candidates get more than 50 percent of the votes, then a second round of polls will be conducted after 14 days.
Second round: Two candidates with the highest scores in the first round are pitted against each other. The candidate with the highest vote in the second round wins the presidential seat, and resumes office during an inauguration ceremony held at the Elysée Palace ten days after the second round.
What are the main issues?
Security: More than 250 people have been killed in terror attacks in 2015 and 2016 in France. Terror threats and the issue of security weigh heavily on this year's election, giving rise to Le Pen's anti-immigrant security agenda. Shortly after the shooting in Paris' Champs Élysées, three days before the election, Le Pen held a press briefing calling for all foreigners who identify as Islamist radicals to be deported.
Economy: France's economy is in the doldrums for years now, as the country is still reeling in the aftermath of the 2008 financial crisis. Unemployment rate in the country stands at 10 percent, which is higher than most of the European Union countries. The voters are looking for a presidential candidate who can provide financial stability. Labour laws, job creation, taxation and social and welfare provision are the important campaign themes for this year's elections.
Immigration: Some candidates like Marine Le Pen, are banking high on the anti-immigrant sentiments which swept across Britain and United States last year. Le Pen wants to impose strict limits on legal immigration and free movement under the Schengen Agreement. The Far-Right leader has also proposed a Frexit, which could see France leaving the European Union if she wins. Although polls state many voters in the country feel positive about the European bloc.
Polls: Who is likely to win?
According to the latest poll results, Macron is likely to sweep the election in the final round. A polling conducted by Elabe said Macron will take 65 percent of the vote in the second-round run-off against Le Pen.
Polls have stated that Macron is expected to attract a wider spectrum of second-round voters than Le Pen, pulling in left-leaning voters from Hamon and Mélenchon as well as those leaning to the right who voted for Fillon in the first round.