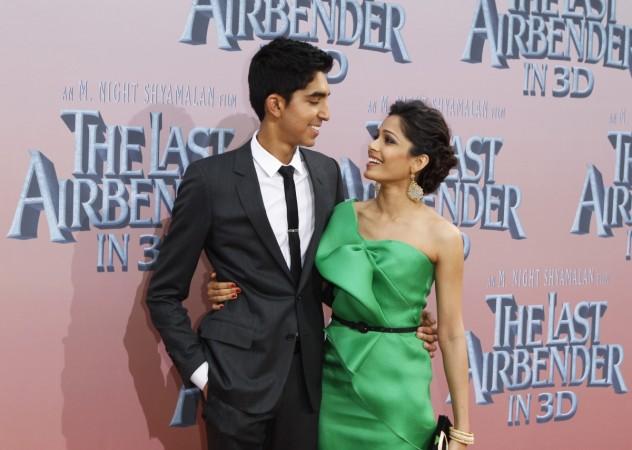 Oscar-winning film 'Slumdog Millionaire' costars Freida Pinto and Dev Patel, who met and fell in love on the sets of the movie in the year 2008, have ended their relationship of more than six years.
In fact, friends of the "Immortals" star are already setting her up on dates.
A source told US Weekly: "Dev and Freida have broken up. They have been done for a while."
The couple has not been seen together in public for some time now. Recently, Pinto celebrated her 30th birthday in Los Angeles, but Patel was missing from the party. The actress later went outside with a group of friends and did not seem to be bothered with Patel's absence.
An insider said: "Freida is single and happy. Friends are setting her up," Mirror reports.
It is particularly sad because the two considered each other as soul-mates during happier times. In 2008, the 'Newsroom' star had told Contact Music: "We're soul mates because we're both in this surreal situation. She is very beautiful... I haven't got a girlfriend but Freida, my costar, is gorgeous."
Later, in an interview with a magazine, Pinto had said: "I guess he (Dev) was right in a way; we are soul mates."
They were so confident of their love for each other that only last year the couple had said that the reason they did not celebrate Valentine's Day was because "every day should be a celebration of love."
Patel, 24, is six years younger to his ex, but age has never been a concern for them. Before getting involved with Patel, Pinto was engaged to former publicist Rohan Antao. The two broke up in January 2009 as Pinto had fallen for Patel by then.
Patel was a budding star and his association with pinto helped him gain international fame.