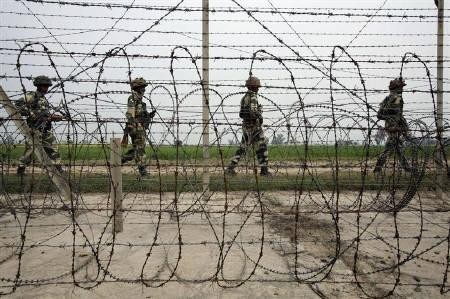 Emphasising that Jammu & Kashmir has always been an integral part of India, Minister of State in PMO Jitendra Singh said on Monday that freeing Pak occupied Kashmir (PoK) is the country's only issue with Pakistan.
"If there is any subject related to Jammu and Kashmir and Pakistan it is how the parts of Pakistan Occupied Kashmir (PoK) can be again included in India," PTI quoted the minister as saying. "That means the area, which after 65-66 years, even after being part of Jammu and Kashmir, is under illegal possession of Pakistan."
Singh's remark came in response to Pakistan Army Chief Gen Raheel Sharif's comments that Kashmir was an "unfinished agenda".
"If the enemy ever resorts to any misadventure, regardless of its size and scale - short or long - it will have to pay an unbearable cost," Sharif said in his address at a special event in Rawalpindi to mark the 50th anniversary of the 1965 war with India.
"Armed forces of Pakistan are fully capable of dealing with all types of internal and external threats, may it be conventional or sub-conventional; whether it is cold start or hot start. We are ready," he added.
Earlier Indian Army chief Gen Dalbir Singh warned Pakistan-sponsored violence in Jammu and Kashmir and other areas could trigger short and swift wars.
(with agency inputs)