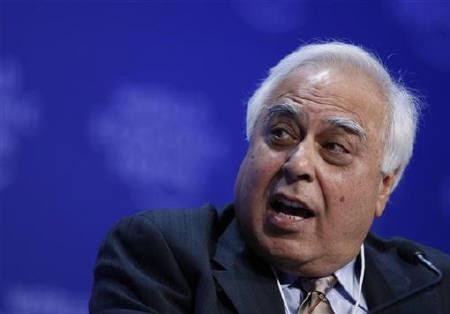 Union Minister for Communications and Information Technology Kapil Sibal confirmed that the free roaming facility will come into effect in October 2013.
Sibal did not specify the exact date but assured that the facility will be availed from that month onwards. The facility was initially expected to be introduced in March.
The minister announced the latest development on the facility while attending a prize-giving function at the MCM DAV College for Women in Chandigarh.
"Free roaming will certainly be in place by the month of October, 2013," the Financial Express quoted Sibal as saying.
Earlier, the union cabinet had approved the National Telecom Policy (NTP) in 2012 under which the concept of "one nation, one rate" was introduced.
According to the plan, various telecom users could enjoy free roaming by using their same phone numbers across the country under the new mobile number portability proposal.
The introduction of free roaming charges will remove the existing distinction between STD and local calls. Mobile phone users can also enjoy free incoming calls, and outgoing calls will be charged at local rates.
However, telecoms are against NTP's "one nation, one rate" policy claiming that it will adversely affect their margins badly. Roaming charges contribute roughly 10 percent of their revenues. They also said that the plan will lead to security threat and undesirable competition.
After the Union cabinet approved the NTP, a leading GSM operator said, "Currently, the roaming charges are borne only by those who avail of the roaming service. Operators would need to recover this loss in roaming revenues leading to tariff increase which will be equally borne by the non-roaming customer base. To create a new tariff equilibrium, the tariffs in some non-affluent parts of country will go up and in other parts will drop." reported tec2.