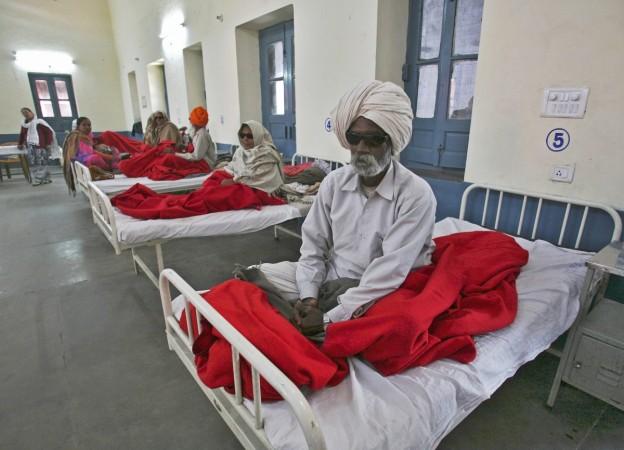 A free-of-cost surgery at a government hospital in Mettur city of Tamil Nadu has proven to be a nightmarish experience for 16 patients, who lost their sight as a result of the operation.
The surgeries conducted between June 14 and June 16 at the hospital has allegedly resulted in severe eye infection and subsequent loss of vision in case of 16 patients, the Times of India reported.
The hospital in total performed 23 surgeries during the period. All the patients were discharged on June 18, following which they complained of acute eye pain.
"I could not bear the pain. When I approached the doctors at the hospital, they did not help me," P Chellammal, 58, one of the victims, was quoted by the daily as saying.
Chellamal soon began losing her vision and she further alleged that the ophthalmologists prescribed eye drops at the hospital that did not work.
Fifteen more patients according to the TOI report also began losing their sight. The Mettur government hospital authorities confirmed that they have acute eye infection and the patients were later referred to private hospitals in Salem and Coimbatore for further treatment.
Currently, the doctors treating the patients have said that the chances of them regaining their eye-sight is minimal, a relative of one of the patients told TOI.
Meanwhile, the State Health Department has initiated an enquiry. A team, led by Health department Joint Director Inbasekaran, visited the Aravind Eye Centre where the patients are being currently treated and questioned them. However, after investigating into the matter the team has said that the surgery was flawless.