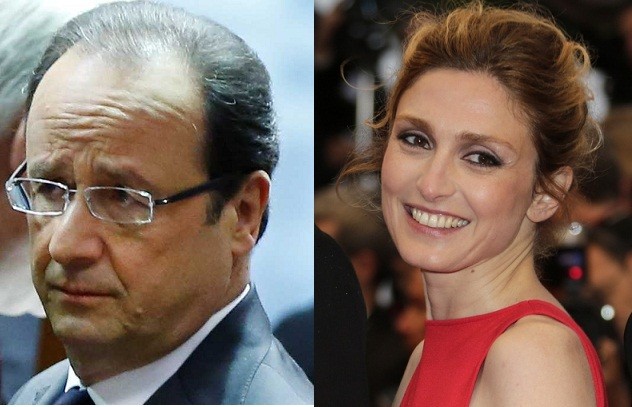 French President Francois Hollande is reportedly all set to leave his actress lover, Julie Gayet, for First Lady Valerie Trierweiler, who has been his partner for a decade now.
"Valerie is determined to hang on to him. I know him. He is giving in to her," a friend of the president said, according to Mirror, and added that Trierweiler is hoping to accompany the president on a visit to Washington next month.
Another indication that the couple might rekindle their relationship was given when Trierweiler dismissed claims made by her legal counsel that she was seeking a dignified exit to her relationship with the president.
According to the Telegraph, lawyer Frédérique Giffard told Le Figaro newspaper that her client wants to exit the situation "with her head held high" and that she has no intention to "taint" Hollande's reputation.
Soon, Trierweiler called up Europe 1 radio to say: "[Miss Giffard] spoke without knowing and without receiving a mandate to do so. She is no longer my legal counsel."
Paris Match, a French weekly magazine for which Trierweiler still works, reported recently that she is not yet ready to give up on either her partner or her status as the First Lady.
"She has absolutely no intention of dropping her man that easily," the magazine wrote. "You don't erase ten years of love in one fell swoop."
Hollande has remained tight-lipped on whether France currently has a First Lady. But he has promised to clarify the situation regarding his affair before his visit to the White House on Feb. 11, reports said.