Thousands of people in France took to the streets on Tuesday to protest against new labour reforms. The mass demonstrations, however, seemed to be directed especially against French President Emmanuel Macron for introducing the new labour code.
This was the first major street protest faced by Macron ever since he assumed the presidency. The crowd, although, was comparatively smaller than the demonstrations held last year against the changes in labour law.
Macron has seen his popularity plunge over time since he became the youngest French president by defeating Le Pen in May, upsetting the nation's political structure by forming a new political party -- La République en Marche (La REM) -- which won a majority of seats in Parliament.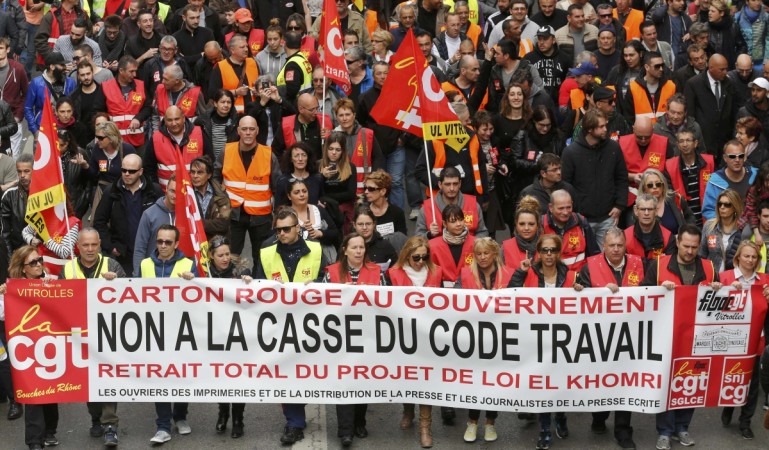 The country's second biggest trade union -- the left-wing General Confederation of Labour (CGT) -- is now leading various protests across France, with public sector workers, railway staff and energy sector workers expected to join the marches, according to the Guardian.
The focus of the protests seemed to be less on labour reforms and more on the Macron's promises of belt-tightening policies in the future.
Macron has been criticised for his dismissive attitude towards workers. His recent remarks added more fuel to the fire. It has been widely interpreted that he called people who opposed his labour law lazy.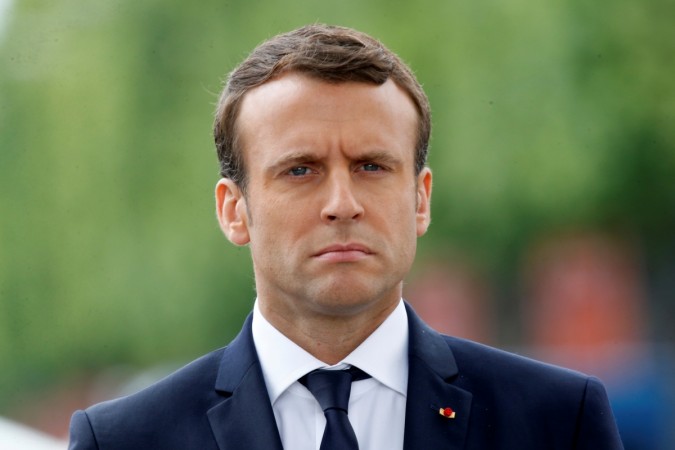 Reports state four thousand strikes were called by the CGT with rail workers, students and civil servants urged to protest in cities from Paris to Marseille and Toulouse.
Many chanted slogans saying: "Macron you are rotten, the slackers are in the streets", the slogan seemed to be a reference to Macron's remarks made last week when he said he was determined not to give up anything, "neither to slackers, nor to cynics, nor extremists."
Certain supporters of the far-left France Unbowed movement, headed by former presidential candidate Jean-Luc Mélenchon, also joined the protests along with the union members.