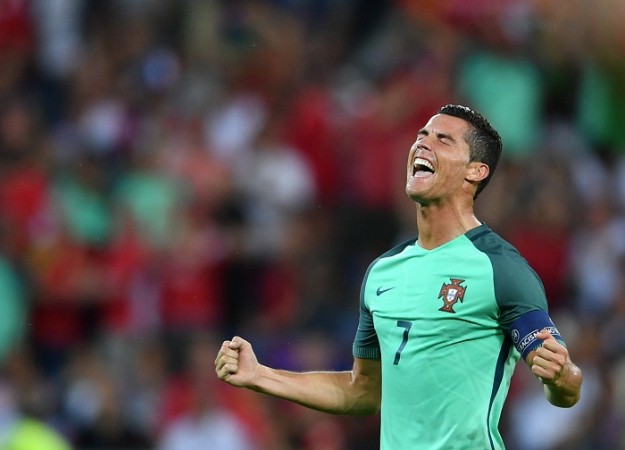 The Euro 2016, after some hard-fought battles in the championship, has come down to two teams, hosts France and Portugal, who are set to feature in the final of the competition on Sunday. France were always one of the favourites to win the title even before the championship started, and Portugal with Cristiano Ronaldo were a huge threat.
France have played some brilliant football to reach the title-decider, and their offensive game has only improved as the competition moved ahead. Hence, France will come into this match with their heads held high, and give their fans a reason to rejoice.
Portugal, on the other hand, might have been average in the group stages. They have looked better in the knockout stages, and with Ronaldo in good form, Portugal will be keen to win their maiden title. France are searching for their third Euro title.
Both teams will come with their homework done, and have plans for particular players. In that context, let us look at some key clashes for the Euro 2016 final.
Cristiano Ronaldo vs Laurent Koscielny
The Real Madrid star, if he enjoys a great game in Portugal colours during the final, France can finish with a runners-up medal.
Hence, France defenders need to be solid against Ronaldo, and Koscielny needs to make sure that the player does not get much space.
What makes the task much more difficult for Koscielny is Ronaldo's jump, as he has a giant leap, helping him become a strong force in the air. Add to it, Ronaldo's pace with the ball, and his trickery, he can draw fouls from Koscielny, buy a free-kick, and convert those set-pieces as well. The match could well be determined by this clash between Ronaldo and the France defender.
Olivier Giroud vs Pepe
One of the main reasons Portugal have done well in Euro 2016 has been some brilliant performances from Pepe, commanding the backline. The defender needs to have another strong game to keep Giroud quiet. The match-up looks great, with both the players having a similar physique, and they will be using their strength to win aerial balls in the danger area. Giroud is a wonderful finisher, and Pepe needs to make sure that he does not get easy shots on goal in the final.
Antoine Griezmann vs Jose Fonte
Besides Giroud, Portugal also have to deal with Griezmann, who has been the standout player for France, scoring goals for fun in the competition. There seems to be an air of confidence regarding Griezmann, the way he has been cropping up in the right place at the right time to score goals. It is not about being lucky, but his movement, which has been clever. The Frenchman will be determined to see his name in the scoresheet, and help France win the title, but Fonte will have some other plans, and stop the player from playing his skill game. Fonte needs to be tight on the forward to frustrate Griezmann.
Nani vs Samuel Umtiti
The Barca defender has looked good after having got his chance in the Euro 2016 knockout stages, and this final is one of the biggest matches in his career. Nani, who has played some huge games in the club level as well, will try and exploit Umtiti's inexperience at the big stage. If Portugal's Nani can use his offensive skills against the young defender, he could prove to a perfect foil for Ronaldo. It is also going to be question of mental pressure for Umtiti.
Dimitri Payet vs William Carvalho
Carvalho is another player, who will be instrumental for Portugal in the final. The defensive midfielder will need to stop balls coming into the final third, and convert that situation into counter attack, playing early ball to their forwards as well. Another main task for the Portugal man is to not allow Payet enjoy more possession of the ball, as he can deliver some brilliant passes, and help France's forwards to score goals.