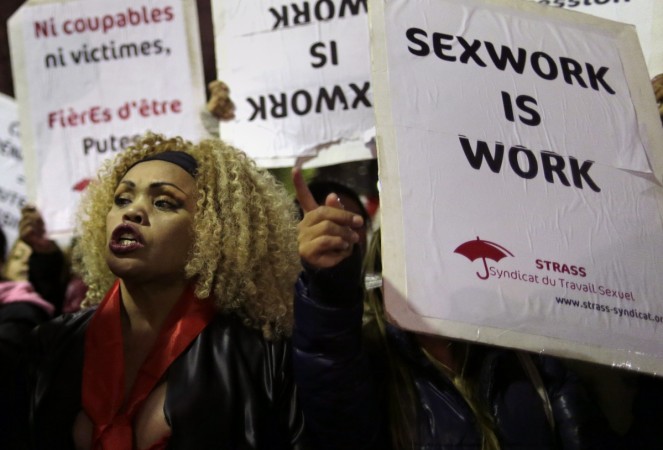 France has made paying for sex an illegal act and threatened to punish offenders with fines of up to €3,750 ($4,274) as well as compulsory classes on the issue of prostitution. French lawmakers passed the new law on prostitution Tuesday, and faced protests from sex workers who assembled outside the parliament during the final debate on the bill.
The new law puts the criminal burden on clients instead of prostitutes, and also overturns a previous ban on solicitation for sex. However, a union of sex workers in France, known as Strass, decried the law, and claimed it would leave the 30,000 prostitutes in the country vulnerable, according to France 24.
Many sex workers protested outside the parliament with banners that read — "Don't liberate me, I'll take care of myself!" and "Sex work is work," according to AFP.
The bill is said to include measures to help prostitutes find other employment and to provide a six-month residency permit for foreign sex workers, who reportedly make up 80 percent of the country's prostitutes.
France is the fifth European nation to penalise clients rather than sex workers, after Sweden, Norway, Iceland and Britain adopted similar laws. The bill was being debated in the French parliament for two years and had become a controversial subject of discussion.
"This law is essential to ending the idea that it is normal to buy someone's body," Socialist MP Maud Olivier, who authored the bill, told AFP. "We will succeed in changing the mentality, but new efforts are needed to raise awareness, to train police officers and magistrates."
First-time offenders will be fined €1,500 (£1,200), but the fine will be raised to €3,750 for a second offence.