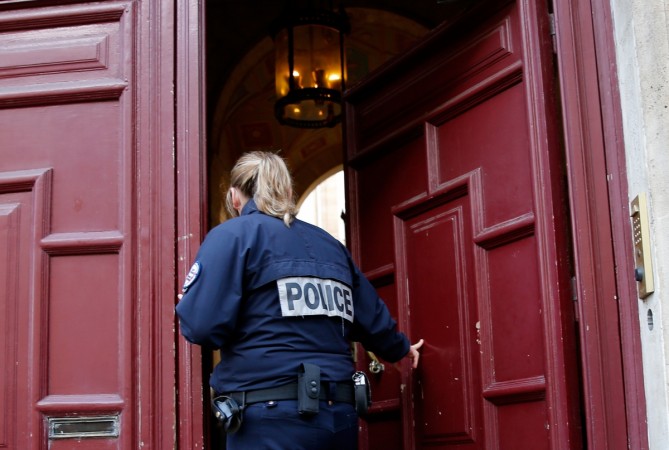 France on Wednesday initiated a formal probe into the robbing incident involving Kim Kardashian wherein the US reality star alleged she was looted in Paris at gunpoint and robbers snatched jewellery worth $10 million from her.
The prosecutors moved to open the investigation, AFT reported, quoting a judicial source. The source noted that the probe would concentrate on "armed theft in a gang, criminal conspiracy and kidnapping."
On Sunday, Police reportedly found new clues that might contain DNA evidence of the robbers, who are currently at large.
Kardashian was in Paris to attend Paris Fashion Week and was on her way back to the luxurious apartment alone when a gang of five armed men burst into her residence in the early hours of October 3. She was tied up and gagged and left in a bathroom. The robbers disappeared with a ring, cellphones and a wallet with credit cards.
It was reported that they fled from the place on bicycles.
Kardashian's bodyguard, Pascal Duvier, was providing security to Kourtney Kardashian, sister of Kim Kardashian at the time of the robbery. The younger Kardashian was at a Paris nightclub.
Kardashian, known for her flamboyant lifestyle, has been keeping a low profile since the robbery episode. She is the wife of US rapper Kanye West. Her spokesperson had said to the Associated Press that she was "badly shaken but physically unharmed" after the robbery event.
Before her departure to the US, the police took her statement.
High-profile robbery is not uncommon in France. A day after Kardashian incident, a 75-year-old Taiwanese billionaire, Shaw-Lan Wang, became a victim of robbery. Wang is said to have lost jewels worth up to 200,000 euros ($220,000) in the incident, AFP reported.