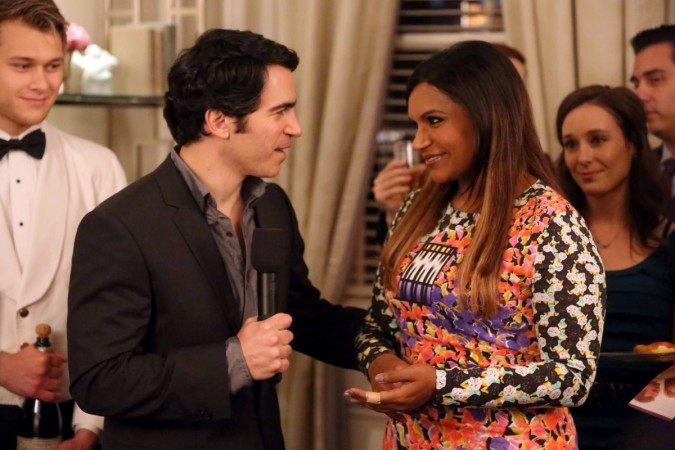 "The Mindy Project" is one of the most popular shows of this season whose fate is yet to be confirmed. FOX has already renewed comedies like "New Girl", "The Last Man on Earth" and "Brooklyn Nine-Nine"; however, there is no word on the future of the Mindy Kaling show.
FOX has weeded out shows like "Mulaney", created by former SNL writer John Mulaney, "Gracepoint", and "Red Band Society", after the shows failed to meet rating demands. However, considering the popularity of "The Mindy Project" among the 18-49 demographic and the animosity over Danny (Chris Messina)-Mindy Lahiri (Kaling) romance, it would be a foolish move by the network to cancel the medical rom-com.
Fans have started rallying for Season 4 online. "@ENews #NewGirl gets renewed and #themindyproject is in limbo @MindyProjectFOX is way better PS can't leave me hanging w/that ENDING," tweeted Sandra (UrockMySockz898). Another fan Lo (@ElleBelleK) posted, "@ENews it boggles my mind that #themindyproject hasn't been renewed yet. They can't leave us hanging like that; I need #babycastellanos !"
It can be assumed that FOX will heed to the demand for "baby Castellanos" with "The Mindy Project" Season 4.
Kaling's colleague from "The Office", Rainn Wilson, may not have the luxury of another season for his freshman show "Backstrom". After failing to pick up ratings against ABC's "Scandal" and NBC's "The Blacklist", rumour mills are suggesting that FOX may not give the detective dramedy a chance for Season 2.