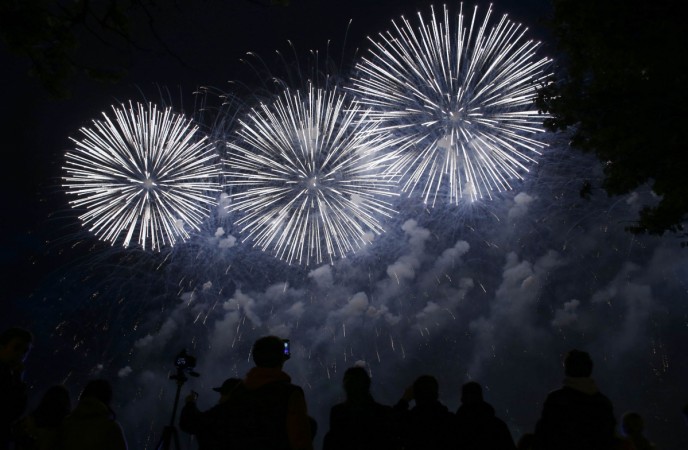 If you are eagerly waiting to witness the iconic Fourth of July fireworks and preserve the memories with best photos possible, make sure you have the best equipments. If spending on DSLRs seems too much, we listed some smartphones that come with the best camera sensors. This should suffice your need for great photos on the upcoming Independence Day fireworks as well as a great smartphone overall.
In this article, we put together some of the best camera smartphones from different platforms ranging from Android to iOS that were recently released. The most popular choices remain Samsung, Apple, LG, Sony and HTC. Since we are looking mainly at the camera feature, we have explained the sensors each smartphone carries to match your requirements.
Samsung Galaxy S6
Samsung has really taken the camera standards to a whole new level in Galaxy S6 smartphone. Powered by a 16mp rear-facing camera featuring f/1.9 aperture and Optical Image Stabilisation, Galaxy S6 delivers crisp images even in low light conditions. The front camera is fitted with a 5mp 120-degree wide angle lens for perfect selfies.
LG G4
One of the major highlights of LG G4 smartphone was its camera. The 2015 flagship features a 16mp rear-facing camera with lowest f/1.8 aperture that allows 80% light to reach the sensor, resulting in great low-light images. The camera also features upgraded OIS 2.0 and has laser-auto focus, letting you capture every moment even if it lasts for less than a second. On the front side, the LG G4 is fitted with an 8mp lens for great selfies.
Apple iPhone 6
Apple limits the extension of pixels, but focuses on adding more depth to images with its so-called focus pixels. The phase-detection in iPhone 6 is excellent and images are delivered with extreme clarity and true colours. The flagship smartphone features an 8mp rear-facing iSight camera with f/2.2 aperture, OIS, true-tone flash, five-element lens among other features. The front snapper has a 1.2mp shooter with similar aperture and HD video-recording support.
Sony Xperia Z3+
Sony is known for its best camera phones and the company's most recent Xperia Z3+ keeps up the tradition. Equipped with a 20.7mp Exmor RS sensor with f/2.0 aperture, users can expect great photos from the Xperia Z3+. In addition, the selfies are justified to best with a 5mp front-facing 25mm wide angle lens with Exmor RS sensor.
Google Nexus 6
Google's 2015 flagship built by Motorola - Nexus 6 - offers great camera like its rivals. Powered by a 13mp sensor on the rear, Nexus 6 features Optical Image Stabilisation as well as HDR+. The sealed unibody lets users take underwater images using Nexus 6, best if you are going on a vacation. The front side of the handset has a 2mp camera.