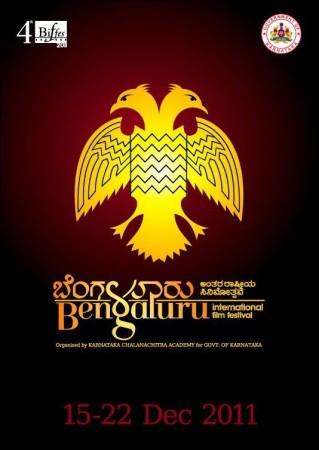 The fourth edition of the Bangalore International Film Festival (BIFF) began in the city on Thursday. The event was inaugurated by Chief Minister of Karnataka, D.V. Sadananda Gowda. The event itself will conclude on Dec. 22.
The first film to be shown at the festival was "Lucky", by South African director Avie Luhtra. It was perhaps notable for the fact that city-based thespian, M.P.B. Jayashree in the lead role. Incidentally, the role won the actress a top award at the Abu Dhabi International Film Festival.
The weeklong event will see a total of 175 films (including 130 foreign language films from over 40 countries) screened under 18 genres. The films to be screened will also include Indian regional language efforts. A total of six venues will be used for the screenings.
There are a number of wonderful films to be screened, including Franz Osten's "Achhut Kanya" ("Untouchanble Maiden"; 1936), Elis R. Dungan's "Meera" (1945), Karthik's "Yatrik" (1952), Vedantam Raghavaiah's "Devadas" (Telugu; 1953), A. C. Narasimhamurthy's "Sandhya Raga" (Kannada; 1966), David Lean's "Oliver Twist" (1948) and Charlie Chaplin's "Modern Times" (1936).
Registration for the event will take place at one of the following venues:
i. Karnataka Chalanachitra Academy
ii. Suchitra Film Society
iii. Karnataka Film Chamber of Commerce
Registration fees start from Rs. 100 (for students only).