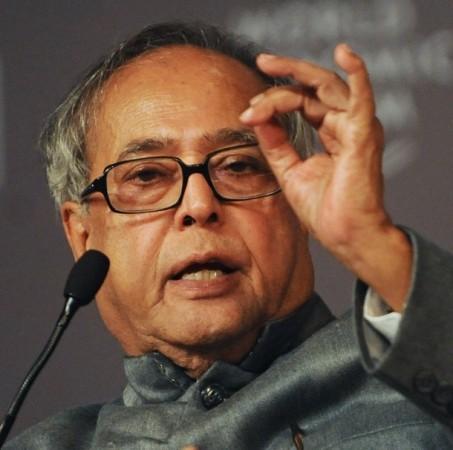 President Pranab Mukherjee on Wednesday rejected the mercy petition of four men closely associated with late forest brigand Veerappan.
The president's dismissal of the the long-pending petition is the latest to come after 26/11 attacker Ajmal Kasab and Parliament attack case convict Afzal Guru's appeals for clemecy were rejected leading to their execution. The four associates of Veerapan who are facing the death penalty are Gnanprakasham, Simon, Meesekar Madaiah and Bilavendran.
S Balamurugan, advocate and general secretary of People's Union for Civil Liberties Tamil Nadu, confirmed the report saying, "The family members received information from Belgaum prison authorities that the mercy petitions of the four have been rejected by the President," PTI reported.
The TADA court in Mysore court had awarded life imprisonment to all four in connection to the 1993 Palar landmine blast in which 21 policemen were killed. The Karnataka government filed a petition against the verdict in Supreme court demanding capital punishment for the accused.
In January 2004, a division bench headed by Justice YK Sabharwal and Justice BN Agrawal ruled in favour of the state government and sentenced the four to death. The accused had submitted a mercy petition to the president the same year.
After being elected to the nation's top post, Pranab rejected the mercy plea of Ajmal Kasab, the sole Lashkar-e-Taiba terrorist captured alive in the 26/11 Mumbai attack. Kasab was executed on 21 November, 2012 in Yerawada central prison. Afzal Guru was the next high-profile convict to be sent to the gallows. He was executed on 9 February, 2013 in Tihar Jail.