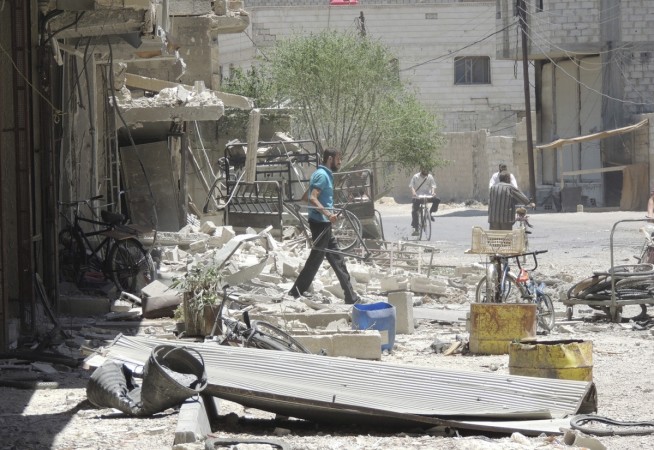 The death toll in the Delhi building collapse continued to rise several hours after the incident in the Capital. Latest news reports said that seven people were killed, even as many remained trapped in the debris.
A four-storey building came crashing down in North Delhi's Inderlok area on Saturday morning, killing seven people and trapping several others, as per news reports.
The building, which is said to be about 50 years old, collapsed at 9 am, fire officials said.
North Delhi Mayor Yogendra Chandolia said that seven people were killed in the building collapse and enquiry has been ordered against three officials, reported Zee News.
While 12 people were rescued, of which four were seriously injured, many others are still feared to be trapped in the rubble. Three more deaths were reported after initial reports had said that one woman was killed in the accdient.
"Five persons were brought to our hospital out of which three were brought dead. Two others were injured and they are being treated," Dr R B Mittal, Medical Superintendent, Bara Hindu Rao Hospital told PTI.
"Twelve people have been rescued and taken to the hospital, while four JCB machines have been rushed to the spot to remove the debris. The rescue work is under progress," an official supervising the rescue operations told news channels.
Several families were reportedly living in the building and many people were trapped at the time of collapse.
"The building was around 50 years old and a number of families lived in it," Deputy Commissioner of Police(North) Madhur Verma told the Press Trust of India. "Search and rescue operations are on. Some more may be trapped in the rubble although the number cannot be ascertained as of now."
While the cause for the building collapse was not clear, fire officials said it could have been caused by construction work happening near the ill-fated building.
"The incident took place in a congested locality and seems to have been caused by construction work on an adjacent plot," a fire official was quoted saying.
The news of the casualty came later, after officials had first said that no casualties had been reported.
More details awaited.