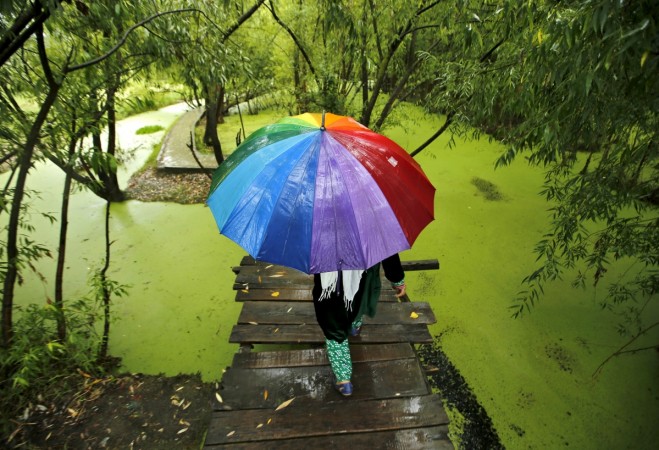 If you live in the tropics, then a vacation during the monsoon season seems ideal. After all, it's comforting and cozy to experience India when the temperatures drop, not to mention watch tiny droplets of rain gather on the window. Most Indians look forward to a hot cup of tea when monsoon rains arrive at their doorstep. However, does a vacation during the monsoon season actually uplift one's spirits?
A constant downpour could affect most people's holiday plans, especially if the itinerary includes outdoor activities. But if you're planning to take a break from your familiar surroundings and run away from everything that's mundane and dull, here are a few cities and states that are best avoided during the monsoon:
Darjeeling
This hill station in West Bengal is one of the most romantic towns in India. Unfortunately, most of its charm is contained in its tea gardens and the little curio shops that dot the town's roads. For many, a trip to Darjeeling almost always includes a train ride in the Darjeeling Himalayan Railway, more famously known as the "toy train." But this could be problematic or even difficult during the monsoon season because trains have often broken down. Furthermore, you can barely see through the thick mist that envelops the town during the rainy season.
Goa
This union territory on the western coast of India conjures up images of sea, sun and sand. But monsoon season in Goa is altogether different. It receives abundant rainfall, thanks to the south-west monsoon. The rains could prohibit you from taking part in several activities, such as paragliding, snorkeling, etc. Goa becomes an alien state for tourists during the monsoon season, but if you want to spend your holidays in a place that isn't swarming with people, then Goa could be your ideal location.
Uttarakhand
This little state in the Himalayas is a haven for tourists, but not so much during the monsoon season. Uttarakhand's scenic landscape is best avoided during May-August. The state witnesses landslides and heavy downpour and if you are looking to trek or camp, it could be nearly impossible. Its popular hill stations such as Dehradun, Mussoorie and Nainital are best enjoyed after the monsoon passes.
Kerala
If you've ever wanted to rent a houseboat in Kerala, do it at a time when it isn't raining. This southern Indian state receives abundant rainfall and for anyone who wants to look at the many waterfalls or glide through its backwaters, the conditions could be tricky. The water tends to be rough and you may not enjoy the sea during your beach vacation at Varkala. However, it must be mentioned that Kerala's landscape looks lush, bright and beautiful during the monsoons. Moreover, you could get plenty of discounts during this time.