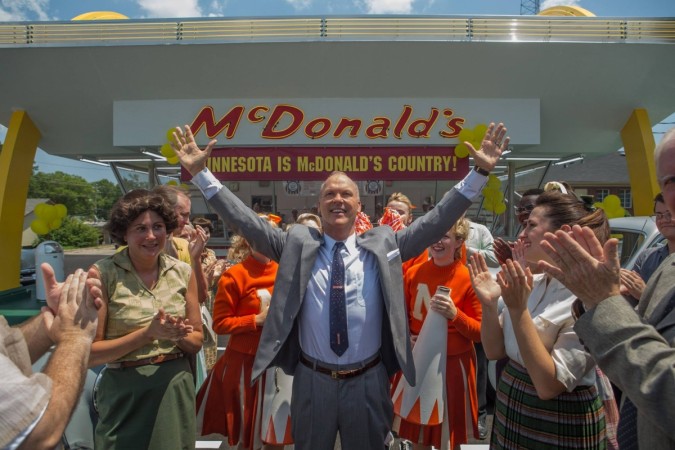 Michael Keaton's new film "The Founder" is a biopic based on the birth and global expansion of McDonald's. The actor plays the role of Ray Kroc — the guy who joins McDonald's, goes on to seize it from the founders and turns it into one of the biggest known brands in the world.
The film's first trailer looks promising, giving viewers a fair idea about what to expect in this drama of shrewd business and hostile takeovers. Apart from Keaton's, the other key characters are obviously the McDonald brothers, Mac and Dick, played by John Carroll Lynch and Nick Offerman, respectively.
With films like "Birdman," "Spotlight" and now "The Founder" to his credit, Keaton seems to going through a really exciting phase in his career. Judging by the trailer, the actor appears to be right at home with his character Ray Kroc who ended up revolutionising the fast food franchise business.
According to CinemaBlend, the film looks to be director John Lee Hancock's ("Saving Mr. Banks," "The Blind Side") darkest biopic yet — primarily because the story will reflect how a small family-owned enterprise gets taken away from the McDonald brothers, and ends up becoming such a massive chain of restaurants.
The trailer does make one wonder about whether McDonald's will choose to make some Happy Meal toys around the film.
"The Founder" will be released on Aug. 5, 2016. The film's cast also includes Linda Cardellini, Patrick Wilson, Laura Dern and B.J. Novak. Check out the trailer below: