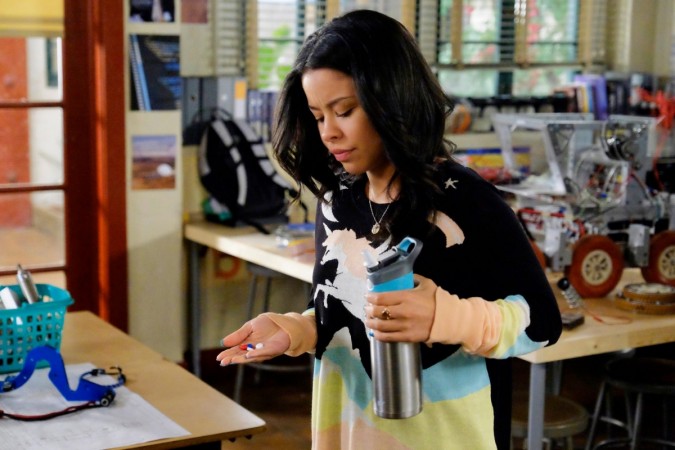 The eventful and arguably the best season of "The Fosters," Season 4 is coming to a mid-season finale on Monday, Aug. 30. "Collateral Damages," which marks Season 4 episode 10 of the show, will ties up many lose ends form the season, including Mariana's (Cierra Ramirez) history with Nick (Louis Hunter) and Brandon's (David Lambert) future as a musician.
The trailer of the upcoming episode of "The Fosters" shows Mariana getting paranoid after seeing Nick in the crowd. She is even seen talking to him on the phone, wherein he tells her that he is home and will finally be able to touch her again. She is clearly terrified, considering the harrowing experience she had with him in the past. Jesus (Noah Centineo) is also seen warning him about staying away from his sister, saying she is terrified of him.
However, this time around, it seems like it is Mariana who is being irrational, and not Nick. In the promo, we see Nick wearing the same green shirt he was wearing when he threatened to kill himself in front of her. Moreover, Mariana is seen taking more of her pills, which make us wonder if she is only hallucinating about Nick. In the scene where Jesus is talking to Nick, it seems taken completely off-guard.
Also Read:
Hopefully, all the Fosters will be able to calm her down and get her the help she needs. Meanwhile, Brandon is expected to get a positive response from Julliard.
The official synopsis for Season 4 episode 10 of "The Fosters" reads:
Callie and the family run a "Justice for Jack" booth at a music festival to try and stop Justina's foster care bill; Mariana sees Nick and makes a run for it; Stef's inquiries into Kyle's case could lead to repercussions at her job.