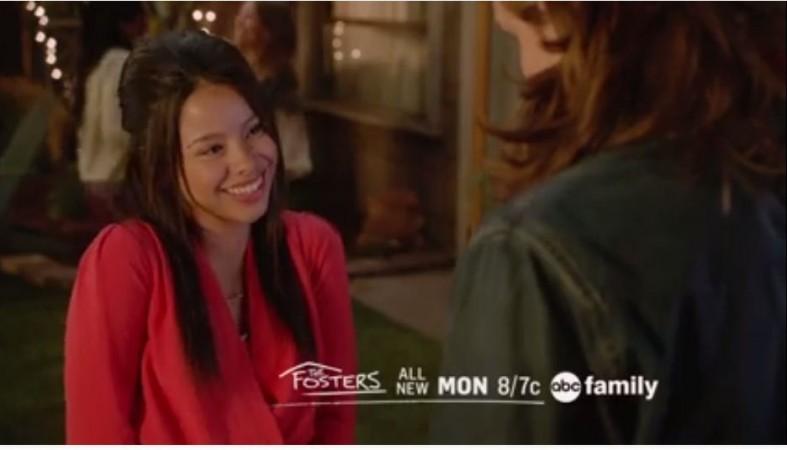 "The Fosters" just aired episode 5 of season 3 on Monday, 6 July. After the pregnancy scare and the drama that ensued with Mariana, the promo for episode 6 "It's My Party" guarantees the drama is only beginning in the Fosters' household.
In the upcoming episode, Callie (Maia Mitchell) turns 17 and while she thinks she is having a quiet birthday celebration with her family, her brother Jude (Hayden Byerly) organises a surprise party for her. However, the party goes haywire, after some secrets are exposed.
The attraction between Callie and AJ (Tom Williamson) has been quite visible in the previous episodes, and as Brandon (David Lambert) feared, the duo acts on it finally. In the promo for "It's My Party", Callie and AJ are seen kissing each other, and in another shot, Brandon and AJ are seen having a brawl.
The drama gets more intense at the party, as Wyatt (Alex Saxon) is then seen revealing to Callie that he and Mariana "hooked up". Going by Callie's expression, she is not going to take the news well, but one can only know for sure on Monday, 13 July at 8.00 pm (EST), when "The Fosters" will air season 3 episode 5 "It's My Birthday".