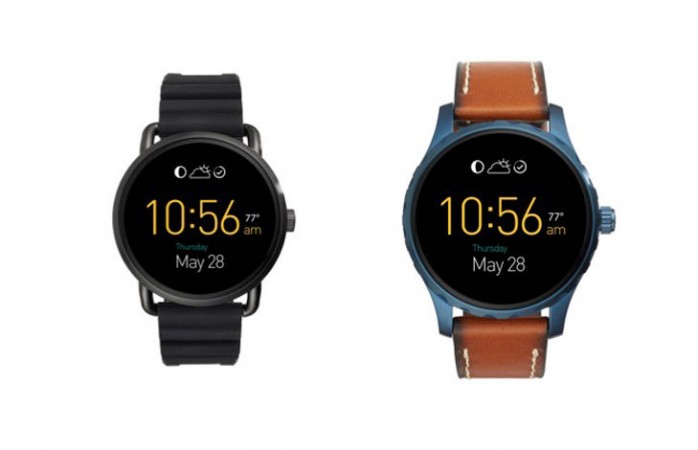 Fossil, the American watch and accessory-maker, not only acquired UK-based Misfit Wearables in 2015, but also launched Fossil Q Founder, its first Android Wear-powered smartwatch. Fossil has now launched two new devices.
Fossil Q Wander and Fossil Q Marshal are the two new additions to Fossil's Q line of connected devices. Both smartwatches are smaller in comparison to Fossil Q Founder, with the Wander being the smaller of the two with a 44mm case. The Marshal features a 46mm case and is the more masculine of the two with its rugged case and vintage-inspired leather straps.
Much like the Founder, both watches have an always-on circular touch-screen display and voice control. In terms of functionality, both devices should be similar to most currently-available devices that run Android Wear , the Verge reports.
Fossil also says the new models will be bundled with an updated wireless charger.
The launch of these devices seems to be first step in the Fossil Group's ambitious plan to launch 100 wearable devices this year, which it announced at the Consumer Electronics Show (CES) in January.
"We successfully launched wearables with one brand and 10 styles in 2015 and quickly ramped up to launch wearables for several brands in more than 100 styles in 2016, [sic]" said Greg McKelvey, chief strategy and digital officer, Fossil Group. "Bringing Fossil Q to market helped us identify additional opportunity, and based on the positive consumer response, we are going big this year [sic]."
According to Fossil, the new products will include smartwatches and activity trackers, and will be spread across the brands Fossil owns — the Misfit and Fossil brands in particular.
The Fossil Group also owns Danish watch company Skagen and produces watches for brands including Adidas, Armani, Diesel and DKNY.