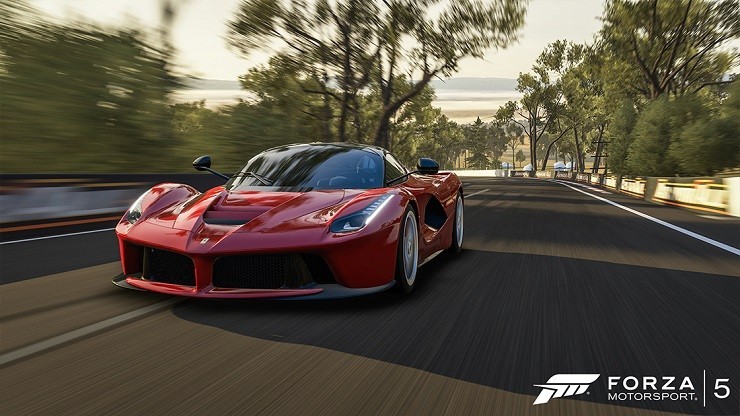 Bringing a cheer among Xbox One owners, Turn 10 Studios, the developer of racing video game Forza Motorsport 5 has released a trailer that introduces new hybrid racing car, LaFerrari, which in reality is a limited production series firing 950hp with 6.3-liter V-12 engine to the game.
Flavio Manzoni, senior vice president of Ferrari Design says in the video below that this elite car model is the "First in Forza" cars, and the model represents "the pinnacle of Ferrari technology." This car was unveiled officially at the 2013 Geneva Auto Show.
The video that accompanies the story shows off both the real and the game representation of the $1.2 million upwards hybrid sports car.
Players wanting to buy this elite car, which is an add-on pack for Xbox One exclusive Forza Motorsport 5, have to shell out $9.99 for the LaFerrari Car Pack or can also go in for Forza Motorsport Car Pack costing $49.99 that will give access to the first six Car Packs, GameSpot reported.
(YouTube Courtesy: Turn10Studios)
Racing Tracks
The game will have racing tracks like Spa-Francorchamps, Bathurst, Yas Marina, Bernese Alps, Circuit de Catalunya, Indianapolis Motor Speedway, Le Mans Circuit de la Sarthe, Mazda Raceway Laguna Seca, Road Atlanta, Sebring International Raceway, Silverstone, Test Track Airfield, Top Gear and Prague.
Walkthrough Guide
Forza Motorsport 5 that will have around 200 cars from 50 manufacturers and 14 racing tracks and has received a positive Metacritic score of 82/100 is one of the best games launched with Xbox One on 22 November.
Players will find below a walkthrough from GamesHQMedia that contains a series of videos packed with content and informative pieces for this racing adventure. The introduction takes you through the menus and a voice guides users over the game that leads quickly to a race.
The game has also included tutorials for the gameplay, which Cinema Blend has labeled as "impressive."
(YouTube Courtesy: GamesHQMedia)

Screenshots of Forza Motorsport 5: