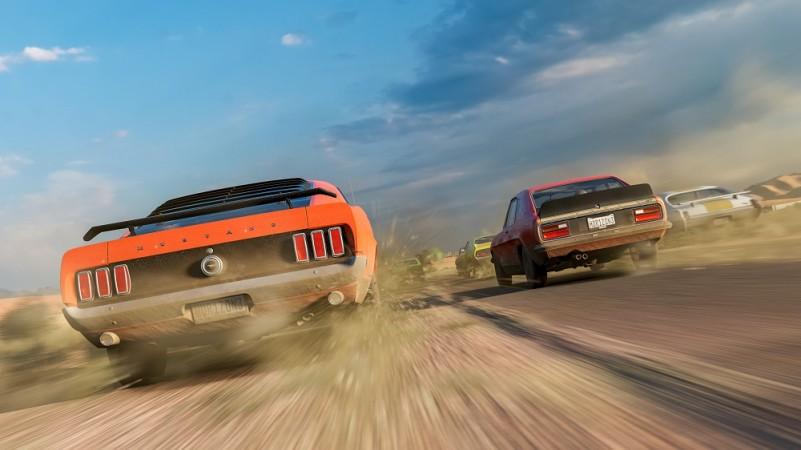 In what could be termed as a much-awaited bonanza to loyalists of popular adventure-racing game Forza Horizon 3, a major update to the game that introduces as many as seven new vehicles is now live across the world. This expansion is the Forza Horizon 3 Playseat Car Pass.
Check out the full list of new cars that will be added to Forza Horizon 3, upon availing the Forza Horizon 3 Car Pass aka Playseat Car Pack that is priced at $30:
Pete Brock's 1985 HDT VK Commodore Group A
2016 Cadillac ATS-V
2017 Aston martin DB11
2016 Honda Civic Type R
The 1970 Honda S800
1990 Renault Alpine GTA Le Mans
2016 Vauxall Corsa VXR.
Gamers can avail the new vehicles, also, as part of the Forza Horizon 3 Blizzard Mountain; apart from the Forza Ultimate 3 Ultimate Edition.
In related news, as many as three new games have joined the list of the Xbox 360 backwards compatible games. These titles are JUJU, Mad Tracks, and Stuntman: Ignition. With new games joining the backwards compatible fray, it should now only be a matter of time before the much-awaited games viz. Call of Duty: Modern Warfare 2 and Black Ops 2 are made backwards compatible for Xbox One owners.
With Call of Duty being the criteria, take a look at the prominent increments that have been announced as backwards compatible on Xbox One:
Call of Duty: World at War – This Call of Duty increment was announced as being backwards compatible (on Xbox One) on September 27, 2016. Activision is the developer of the game.
Call of Duty: Black Ops – The original Black Ops Call of Duty increment (by Activision) was announced as being backwards compatible, on May 17, 2016.
Call of Duty 2 – This increment joined the backwards compatibility fray on August 23, 2016.
Call of Duty 3 – Call of Duty 3 can currently be checked out by gamers owning Xbox One consoles. The title joined the list of Xbox 360 backwards compatible games from September 22, 2016.