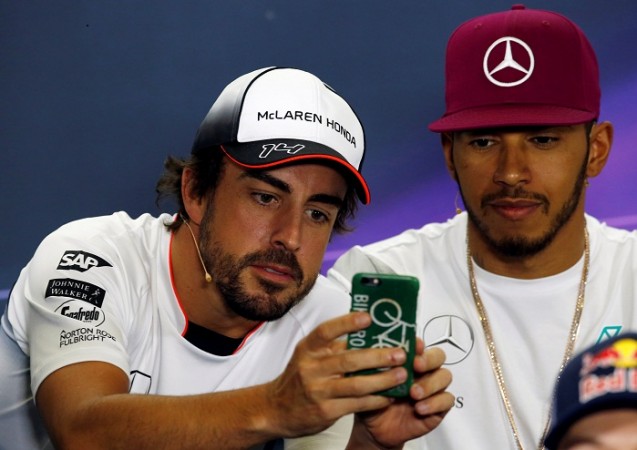 It came as a huge shock to all Formula One fans around the world when Nico Rosberg announced his shock retirement following the end of the 2016 Formula One season. While Mercedes appointed Finnish driver Valtteri Bottas as his replacement, Formula One fans around the world were desperate to see Lewis Hamilton team up with Fernando Alonso once again.
Also read: Nico Rosberg's advice to Valtteri Bottas
Fernando Alonso and Lewis Hamilton were teammates for one season back in 2007, when they drove for McLaren and their relationship was in a tense situation as Hamilton suggested back then that McLaren were favouring Alonso.
In a recent interview, Mercedes boss Toto Wolff said that he would have loved to see Alonso and Hamilton as teammates, but stated that pairing the two of them would have been too much for Mercedes to handle.
"If I put myself in the fans shoes, I'd like to have Fernando in there – the old rivalry of 2007 happens again. But from a team's perspective it's just something that wouldn't go. There's history, and that year was particularly painful for Mercedes, being the partner of McLaren back in the days. Of course, people mature and people change, and it would have been an exciting line-up, but maybe just a tiny bit too exciting for us," Planet F1 quoted Wolff as saying.
With Nico Rosberg gone, Lewis Hamilton is clearly the favourite to win the world championship in 2017 and while the new Mercedes car for the 2017 Formula One season is set to be unveiled on Thursday, the British racer said that his new car looks like a big boat.
There were a lot of rule changes for the upcoming season and the teams needed to modify their cars accordingly and Hamilton said that there is a notable difference from the W07 hybrid. The new cars have been made a lot bigger and wider this season, and Hamilton feels that the fans will like the new changes.
"When the 2009 car came in, it looked terrible in the wind tunnel because it looked different but eventually you get [used to] that car and [then] the old cars look weird, and I think that's going to be the same. I mean it looks like a boat, it's so big, it's so much bigger than before, it's wider, longer."
"From the cockpit back to the axle, there's so much material, before, like in 2007/08 the distance between the fuel tank and the rear axle was very short, it's a lot different. But I'm sure people will like it as there's wide tires."