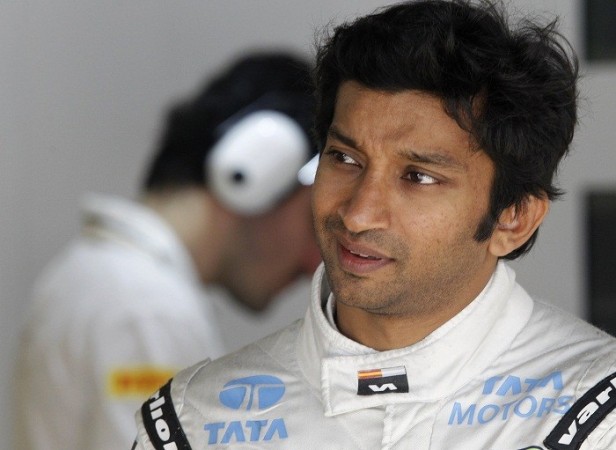 Formula One boss Bernie Ecclestone's announcement that India will have to wait till 2016, at least, to be included in the F1 calendar was not received too well by the motorsports fraternity in the country.
F1 ace racer Narain Karthikeyan expressed his feelings over the current prevailing situation prevailing. "I knew this was coming," Karthikeyan told Times of India on Sunday. "Apart from the Jaypee Group, no one was really trying to bring the sport back to India. You cannot develop a sport with this kind of sluggish support.
"First they said that it will be staged in 2015 and now they are saying it has been pushed back to 2016. There is no certainty even that will happen."
Ecclestone had earlier declared F1 will be back in India when taxation issues have been ironed out. The main players of the sport in the country - Jaypee Sports International Limited [JPSI] - have their own set of financial issues and are asking for concessions from the Government. They are due to pay more than $40m to the Formula One Management in addition to customs duty and they are also asked to pay Rs 10 crore for the National Sports Development Fund every year.
Despite growing problems for motorsports in India, no measures have been taken by the ministry to change things even on paper as F1 continues to be considered entertainment rather than sport.
"F1 is an elitist sport," Karthikeyan admitted. "But it has a huge fan following in India. But the fans need to be educated more about this sport so that they can enjoy it in the right spirit. But sadly I have not seen any effort from the authorities to popularize it."
What F1 requires is building of infrastructure to encourage the sport among youngsters for them to take it forward. Karthikeyan's father was a former Indian national rally champion and hence he managed to get sponsors early on in his career. He doubts if potential motorsport champions will be as lucky if the present reflects the future of F1 in India.
"We have many karting circuits which can be considered as the foundation for Formula One," Karthikeyan said. "But given the poor infrastructure we have, the only way you can become a better driver is to get out of the country and experience what real motorsports is all about.
"I was lucky enough to find a sponsor in the early stages of my career but it won't be the same for the upcoming talents from India. They will find it extremely difficult to meet the expenses without a proper sponsor."