The 2017 Formula One season makes a stop at Baku for only the second time as the drivers gear up for Azerbaijan Grand Prix this weekend. Last year was the first time the race was included on the Formula One calendar, and it was won by now-retired Nico Rosberg. So, we will be seeing a first-time winner at Azerbaijan this weekend.
Lewis Hamilton and Sebastian Vettel will be expected to continue their on-track rivalry and after a one-two finish for Mercedes in Canada, Ferrari will be hoping to put in a much better performance. The Italian based team will be looking to catch up to the Silver Arrow in the constructors' championship and hopefully help Vettel extend the gap on Hamilton in the drivers' championship.
Also read: Lewis Hamilton reveals he is driving without a drinks bottle this season
Hamilton is currently 12 points behind Vettel in the drivers' championship after the German managed a fourth place finish in Canada and Mercedes boss Toto Wolff believes that the Brit is in the best place he has ever seen since he joined them five years ago.
Momentum is on Hamilton's side after his dominating display at the Canadian Grand Prix but his Mercedes team needs to make sure his car is in the best condition possible or he could suffer a similar fate as he did in Monaco. The three-time world champion will also want to forget his first race at the Azerbaijan Grand Prix.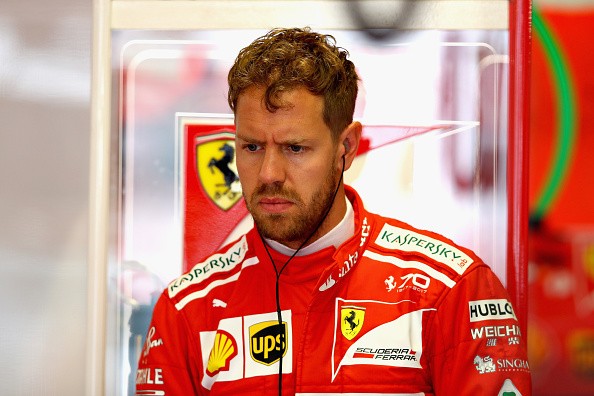 He crashed during qualifying and suffered a lot of engine problems but still managed a fifth place finish and is expecting a much better performance this year and was hoping to learn from his past experiences.
"Last year I think I was very quick there; I just didn't deliver. So the plan is to make sure I deliver. You take each experience and you pile them up. What we learned in Monaco will definitely impact Baku. It's a much longer circuit; I think it's very smooth, a lot more flat. Downforce efficiency is going to be important there," Reuters quoted Hamilton as saying.
After their dominating display, Mercedes will also be hoping to and have every chance of replicating their one-two finish from Canada at Azerbaijan and they have every chance of doing do.
With Hamilton looking unstoppable and his teammate Valtteri Bottas having clocked the highest ever recorded speed in a Formula One session during qualifying in Baku last year with Williams, hitting 373 kph, the Finn could maybe outdo his teammate as he also has a much stronger car than last year.