The 2017 Formula One season is gearing up for the seventh race of the season, the Canadian Grand Prix. Up until now, all the focus has been on Lewis Hamilton and Sebastian Vettel going head to head for the world championship but after finishing seventh in Monaco, the Brit's chances are slimming.
To some extent, Hamilton's prospect of winning his fourth world championship this season is now in the hands of Vettel. The Ferrari driver has finished in the top two of every race this season and currently holds a 25 point lead over Hamilton. Like Niki Lauda said after the Monaco Grand Prix, Vettel needs to retire at least once, otherwise it's over.
Also read: Positive news for Fernando Alonso and McLaren ahead of Canadian Grand Prix
Mercedes and Hamilton have been struggling with the ultra-soft tyres in two of the last three races and for some reason, Valtteri Bottas has managed to perform better than his teammate on the new tyres. The Finn finished in pole position in Russia and fourth in Monaco, while the Mercedes team have not been able to get Hamilton's car to perform the same way.
Hamilton could slip further behind in the world championship race as Mercedes could face more problems in the next race in Canada and at Azerbaijan Grand Prix if they can't find a solution. The reason Ferrari have benefited from these tracks is because its SF70H has a broader working range which helps them especially on tracks that put less energy into the tyres.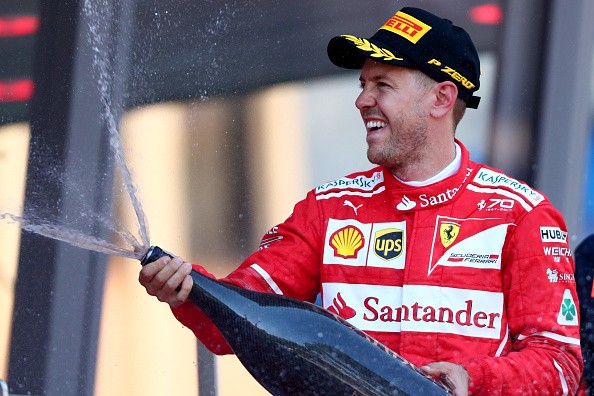 Like Hamilton said after the Monaco Grand Prix, he cannot afford another race like that one and with Canada and Azerbaijan proving to be similar tracks like Monaco and Russia, the Brit's title chances could be over this month.
It's a bit surprising to see Mercedes having tyre problems as they were one of three teams - alongside Ferrari and Red Bull - to carry out 2017 tyre testing last year. Mercedes boss Toto Wolff said the situation is far more complex and credited Ferrari for not facing this problem.
"In the end, how the chassis interacts with the tyres is a complex subject. There are many dozens of factors that interact and make it perform or not. This is not about seeking an excuse because others are able to extract the performance of the tyres and we don't," Autosport.com quoted Wolff as saying.
"We have seen from some our competitors, like Red Bull, they have been far out of the window, one-and-a-half seconds off the pace. Then back in the race, you could see they are performing well."
"It's a problem that seems to hit everybody but not Ferrari. All credit to them - they have a solid car that is capable to cope with the tyres."