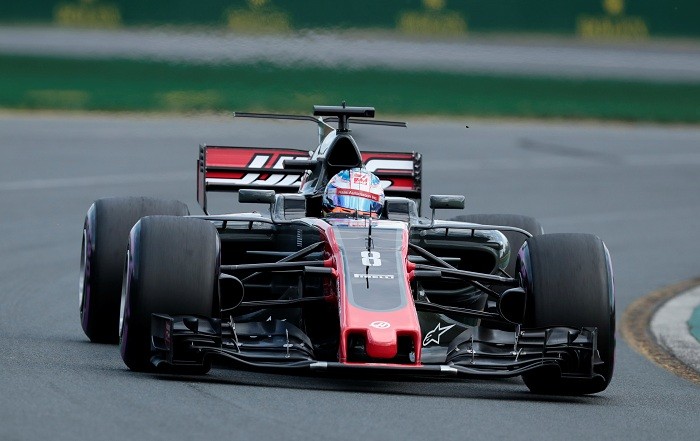 In a proud moment for all Indian Formula One fans, Haas, the first American Formula One team in 30 years, has announced they have signed 19-year old GP3 Series driver Arjun Maini as development driver. Along with him, Hass have also signed 18-year-old American Santino Ferrucci.
Maini is currently competing in the GP3 Series for Jenzer Motorsport. Despite missing the first four races he finished 10th in the championship standings with a best finish of second at the Hungaroring in Budapest. Like Ferrucci, Maini will be embedded with Haas F1 Team at every opportunity and will attend races and tests throughout the year and will also participating in the team's simulator program.
Also read: Niki Lauda: Too early to judge if Valtteri Bottas can challenge Lewis Hamilton for title
Maine has been doing really well in his racing career so far. He earned his first title in 2007 when he won the Rotax Mini Max National Championship. He also won the 2013 Formula BMW Super Six Series in Asia and finished second overall in the 2014 BRDC Formula 4 championship with four wins, 10 podiums, five poles and six fastest laps.
Then in 2015 he competed in the Toyota Racing Series New Zealand and finished fourth in the standings with two wins, five podiums, three poles and two fastest laps – a performance that led him to GP3 in 2016. During an interview he said all his racing up to now has been with the focus to make it to Formula One.
"It's an honour to be a part of Haas F1 Team's driver development program. All of my racing to date has been with the focus of becoming a Formula One driver, and this opportunity puts me one step closer to my goal. I am eager to learn, understand and experience how a Formula One team operates. Everything I learn can be used immediately in GP3 while preparing for my ultimate goal of Formula One," Haas' official website quoted Maini as saying.
Team principal Guenther Steiner said that they were looking at the team future and potential talent were going to keep a close eye on Maini's progress this year.
"As Haas F1 Team continues to mature, we must look toward our future and develop potential talent. Arjun was successful in karting and has transitioned well to various Formula series and now GP3. We'll keep a keen eye on his progress this year," Steiner said.