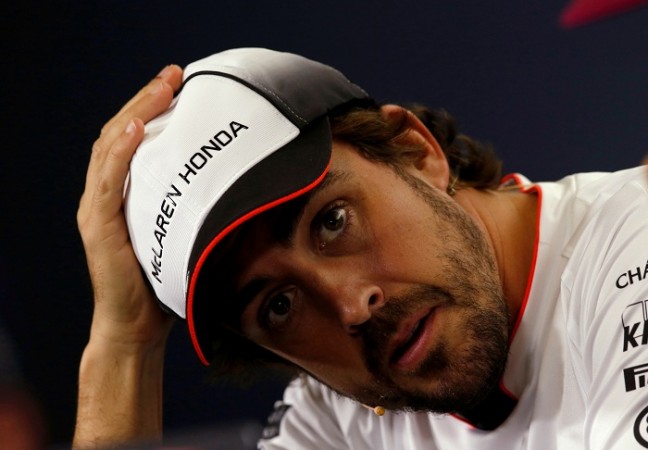 McLaren's miserable start to the 2017 Formula One season continued as they failed to pick up any points from the 2017 Australian Grand Prix. After suffering constant engine trouble during pre-season, McLaren seemed to get their car ready in time for the first race of the season, but Fernando Alonso was forced to retire with a late suspension issue.
Also read: Sebastian Vettel wins Australian GP 2017: Ferrari are fast, ready for Hamilton battle; Ricciardo suffers nightmare
His teammate Stoffel Vandoorne finished 13th which was the last position after seven other cars retired due to various issues. After qualifying in 13th place, Alonso was bumped up to 12th place for the start of the race by Daniel Ricciardo's gearbox troubles. He then overtook Nico Hulkenberg on the first lap of the race and after Romain Grosjean's retirement, he jumped to 10th position, the final point's position.
The Spaniard looked destined to finish in 10th, but after he reported an issue with his MCL32, Force India's Esteban Ocon and Nico Hulkenberg overtook him, before eventually pulling into retirement with a few laps remaining.
The two-time world champion spoke about what happened in his post-race press conference and said he was driving one of his best races so far.
"A suspension failure I think at the end is what happened, and it stopped us finishing the race. It was pretty [race] good I think. I was driving one of my best races so far. We were surprisingly in the points all the race long," ESPN quoted Alonso as saying.
"Also we had to do a huge fuel saving which was hurting us a lot but we were able to keep the position. As I said, a little surprised to be so [high] up but at the end we didn't finish and definitely we need to be more competitive very soon."
Despite Honda F1 Chief Yusuke Hasegawa saying they will have a new engine in two months time, Alonso feels that in normal conditions in the normal circuits McLaren would be last.
"I think we are last. That's the performance we have now. We were 10th because the qualifying lap we had yesterday was extremely good. The start I was lucky to gain one position and the Grosjean retirement gave us the second one. I think in normal conditions in the normal circuit we should be last," Alonso said.