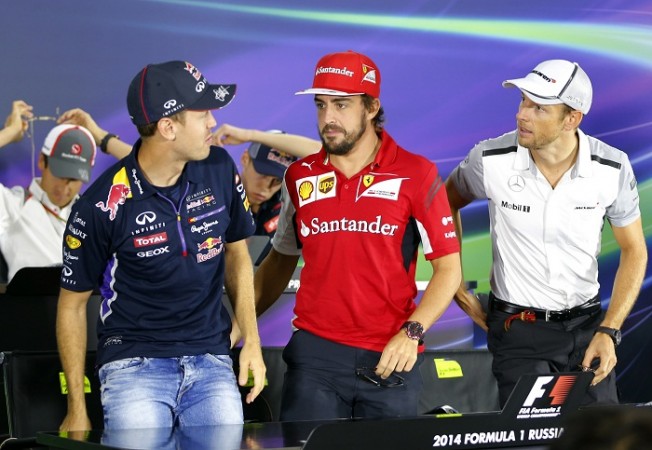 An air of shock and sadness hung over the Formula One paddock on Thursday as drivers prepared for the inaugural Russian Grand Prix with Jules Bianchi foremost in their thoughts.
Bianchi suffered severe brain trauma and is in a 'critical but stable' condition in hospital in Japan after the accident at Suzuka last Sunday.
In heavy rain and fading light, the Frenchman's Marussia aquaplaned uncontrollably and at speed into a recovery tractor that had been deployed to remove Adrian Sutil's Sauber. No medical update has been released since Tuesday.
Brazilian Felipe Massa, who suffered near-fatal head injuries in a 2009 Hungarian Grand Prix accident but came back to race again with Ferrari and now Williams, voiced the thoughts of many.
"It was the worst race of my life," he told reporters in an emotional news conference with four other drivers when asked about Suzuka and his thoughts ahead of Friday practice.
"It's so difficult to be everyday because I can just be thinking about him, thinking about Jules. It's a very difficult weekend for all of us," he continued.
"Maybe tomorrow it will get a little bit better because at least you are working, at least you have something to think about, some issue to put inside your brain. (We must) try to race and do the best we can for him, for his family."
RISING STAR
A popular figure and one of the sport's rising stars, as well as coming from a well-established motor racing family, Bianchi was uppermost in everbody's thoughts as the sport prepared for it's first race in Russia.
Although racing for struggling Marussia, he was also contracted to Ferrari as a test driver.
"It was a tough weekend and right now we are here, a difficult weekend again. Emotionally very difficult," said Ferrari's double world champion Fernando Alonso, a friend and regular travelling companion of the Frenchman.
"(We are) ready to race, to race for him, being as professional as we can but definitely our minds, or my mind, is with him in this moment, praying for him," added the Spaniard.
Sutil, who was standing near his car as the Marussia slammed into the tractor, agreed.
"We have to pray right now. This is all we can do. We can hope that we get some better news," he said. "My thoughts are the same. Pray for the best and race for him."
Every Formula One driver knows the risks he takes in a sport that remains inherently dangerous, however much the safety has improved since triple champion Ayrton Senna became the last driver fatality 20 years ago.
The current crop were also in agreement that they accepted that situation, even when things go tragically wrong.
Red Bull's quadruple world champion Sebastian Vettel spelt that out.
"We all share a common passion for racing; we all share a passion for competing," he told reporters.
"Obviously we are all very fortunate to find ourselves in Formula One racing the best and quickest cars in the world, which give the best excitement and probably the best satisfaction.
"But there is always some risk involved, which is, I think, always a part, or a great part, of the feeling why you feel so alive. I think if you have to make the decision, I'm fairly confident for us you'd always prefer to go racing."
Massa, like Vettel a close friend and former team mate of seven times world champion Michael Schumacher who is currently fighting back from severe head injuries of his own after a skiing accident, agreed.
"What I love to do is to race. What I love to do is to be competing. That's where I feel happiness. That's where I feel pleasure," he said.
"We know that in what we're doing we have a risk in this sport, but I think it's what I like to do. It's where I really feel happy. Sometimes you think about it but then... you understand that this is my world, this is what I like to do."