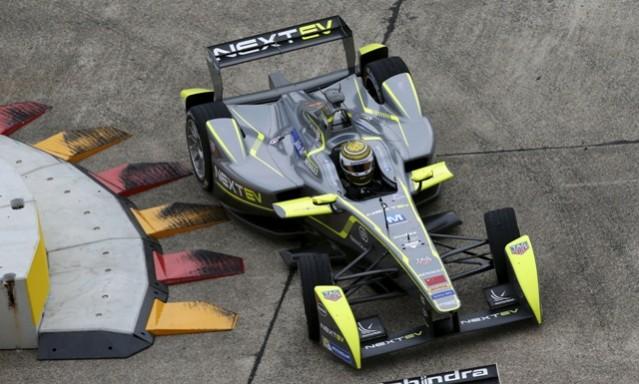 The International Automobile Federation (FIA) approved Formula E electric car series could be all set to make its foray into India, if everything is in place.
The series chief executive Alejandro Agag has identified Africa and India as potential hosts for the motorsport championship, following a well-recieved first season in Asia, the Americas and Europe.
The new FIA Championship for electrically-powered cars saw its inaugural season in 2014-15, which lasted from 13 September 2014 to 28 June 2015. The series, which kicked off in Beijing last September and raced in 10 cities before concluding in London, consisted of 11 races.
A total of 10 teams contested in the season, which saw China Racing Formula E team driver Nelson Piquet Jr. coming first in the overall standings, and becoming the inaugural and the reigning Formula E champion.
Mahindra Racing was the only Indian team to have participated in the debut season of the motorsport championship, and one of their drivers has been Chennai-lad Karun Chandok.
Speaking on the probability of India being a potential host in the 2015-16 season of the motorsport championship, Mahindra & Mahindra Auto Group President Pawan Goenka says that the choice is likely to be between New Delhi and Bangalore.
"It cannot happen in 2015/16, it's too late, but in 2016/17 we would like to," Goenka told Reuters.
"The organizers have a general interest in bringing a race to India. Delhi will be ideal in terms of interest and visibility and the backdrop that you get and wide roads – but perhaps most difficult at the same time – followed by Bangalore. Mumbai is out of the question."
Agag said that he was looking at having two new cities in the second season although the number of races was likely to remain the same or increased by one more.
"We want to conquer as much of the world as we can," the Formula E Holdings CEO told reporters after Sunday's final round at London's Battersea Park on the south bank of the River Thames.
"The debut season has been a] great success, especially when you consider how difficult it was to make it happen.
"We want to give the championship stability for the teams. Probably grow another two races for season three," Agag added.