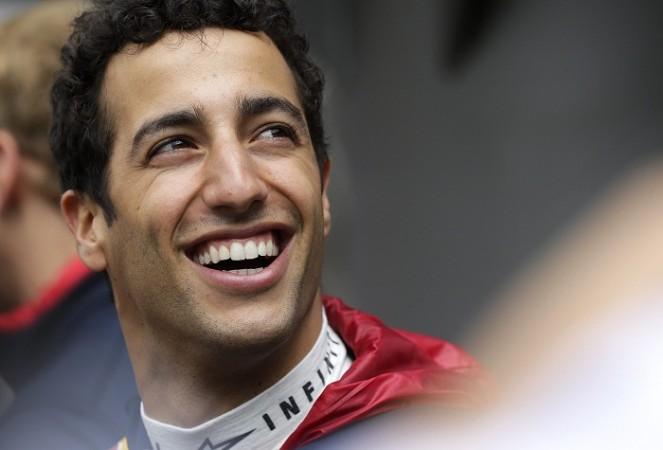 Australian driver Daniel Ricciardo insists that the tight, twisty and high downforce nature of Circuit de Monaco will fall in his team Red Bull's favour, and they will able to challenge Mercedes in the Monaco Grand Prix.
Ricciardo is yet to see a chequered flag in Monaco as in 2012 he was forced to retire after a steering problem, and in 2013 he met with an accident in the later part of the grand prix. The Aussie, however, is confident he will surely finish the race this time.
Ricciardo said the team gathered good information about the setup and running conditions of the track from the first two practice sessions. He finished the first practice session on third place, behind the Mercedes duo of Lewis Hamilton and Nico Rosberg.
The second rain-hit practice session was topped by Ferrari's Fernando Alonso, who just pipped Hamilton by 0.41 seconds. Sebastian Vettel finished the session on third place, while Ricciardo was further down on ninth place.
"Okay, the morning went pretty well, and gave us some good information on how the set-up should be on Sunday, but in the afternoon we missed some valuable running due to the conditions," Ricciardo said. "But believe me, I will do everything to see the flag this time, as I don't believe that there is a curse."
The 24-year-old said this is the best chance Red Bull have to challenge the Silver Arrows as the engine performance will have less impact in Monaco.
"If we ever are going to challenge Mercedes then I would say this is the place," Ricciardo pointed out. "Horsepower is less important here so it should at least bring the power units a bit closer. We do have a lot more downforce for this circuit - and of course the driver can always get an extra tenth or two here."
Championship leader Hamilton had stressed that the German team is certain to keep the winning momentum going in Monaco as well, and the first two practice sessions justified his statement.
Mercedes have won all five races so far this season, with four back-to-back one-two finishes and it is not going to be an easy task for Ricciardo and Red Bull to outpace Mercedes in Circuit de Monaco.
Ricciardo said there is no room for mistakes and the drivers need to remain focused as the walls are closer. The Australian added that he is aiming to win Sunday's grand prix at any cost.
"I tell myself, 'Boy, be focused - this track doesn't allow any mistakes'. But I feel that I am in that right frame of mind to get a top result," Ricciardo said. "That I jump into the harbour with the biggest trophy they have here. Here they only remember the winner, so it's winning at all costs."