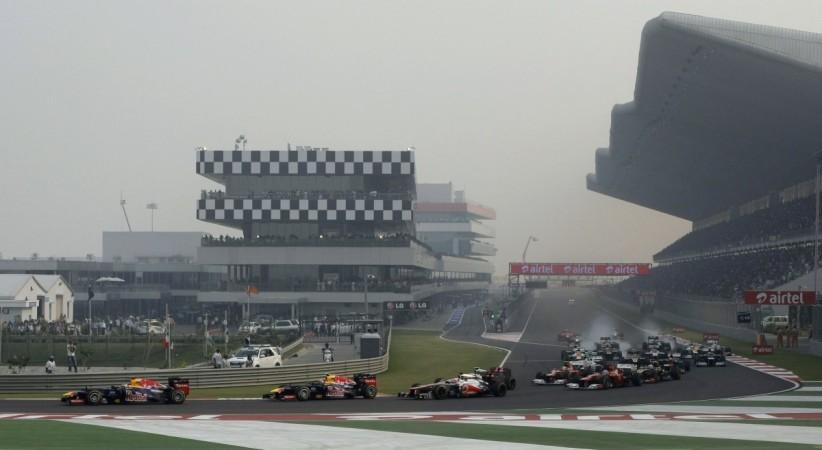 When the Indian Grand Prix was axed from the 2014 Formula 1 calendar, there was little hope that the marquee motorsports event will return again to the Buddh International Circuit (BIC), despite race organisers asserting that the track will host the event in 2015.
A statement from Formula 1 supremo Bernie Ecclestone has come as a mere formality that India will not host a Formula One grand prix next year, despite having a five-year contract. The F1 calendar is yet to be declared, but Ecclestone informed that the organisers have run out of time to stage the race.
Ecclestone, however, asserted that the Jaypee Group-built BIC can organise a race in 2016, if the event promoters can settle the tax issues. The Indian GP was dropped from the 2014 calendar mainly because of financial troubles.
"It is too late for 2015. We [Formula One Management and Jaypee] are looking at 2016 now and hopefully the tax issues in India will also be sorted out by then," Ecclestone told PTI.
"The organisers also need to settle the existing contract before we get back. I am expecting to see them next week."
The inaugural race attracted a whopping 95,000 spectators, but, in the following events the attendance dropped considerably on a circuit built on the outskirts of Delhi.
Bureaucratic hurdles and high taxation rates in India also put the future of the race in jeopardy.
India's return in 2016 is unlikely as well, because of the packed calendar that already has 19 races. The Russian Grand Prix is making its debut this year, while Mexico will return next year to take the number to 20. Azerbaijan has also signed a deal and will debut in 2016.
F1 teams have already made their stance clear on not wanting more than 20 races in a season. Still, Ecclestone insisted that they will accommodate India regardless of a busy schedule in the forthcoming seasons.
"As I have said in the past, we and the teams want to go back to India, irrespective of how busy the calendar is," the F1 supremo insisted. "I hope the environment for our return gets better. Until then, my message to all the F1 fans is that keep watching the sport on television."
The facilities and the track, designed by Hermann Tilke, received positive responses from all F1 teams and drivers, with Red Bull's Sebastian Vettel winning all three races at BIC.