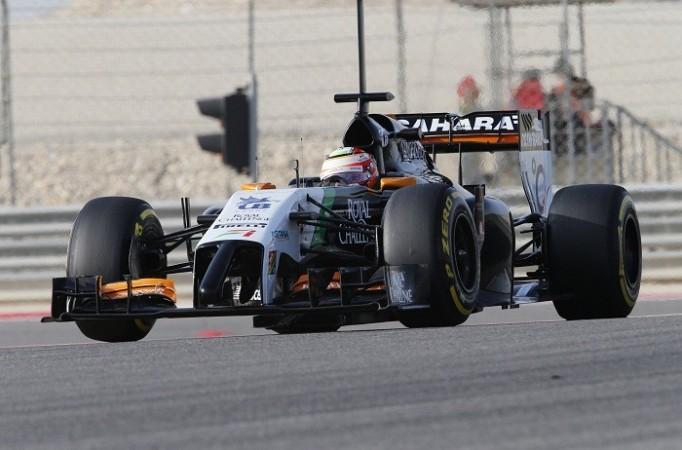 The 2014 Formula 1 cars have not received many positive responses from the drivers. Additionally, Sahara Force India's German driver Nico Hulkenberg said that the new regulations have made F1 cars slower.
Hulkenberg said that the engine power and top speed are fine, but the regulations have decreased the downforce and the new cars are not "edgy" in the corners, like they used to be.
"Well, the most honest answer that I can give is that it's a bit slower. The biggest change is the loss in downforce and that the cornering speeds are also slower," Hulkenberg said about the 2014 cars, in an interview with F1.com.
"The engine power and top speed is very similar, but having less downforce means it is a bit less fun in the car - it's not as 'edgy' or dynamic as it used to be. But still, if you push a car to the limit it's still fun, especially if you have battles like in Bahrain. That still holds a lot of fun," he explained.
Force India is third in the constructors' championship behind Mercedes and Red Bull, and the German said that the team is setting realistic targets and focusing on beating teams like Williams, McLaren and Lotus in the championship.
"I would say that with the McLarens we pretty much should be able to compete throughout the season. With the Red Bulls we've seen a huge step forward from Bahrain to China already so it might be that they are in front of us already," Hulkenberg added. "Red Bull is probably the team with the biggest resources and financial power, so it is really hard to keep up with them.
"Our main focus is more on the Williams, McLaren, Sauber and Lotus side. If we can beat these guys it's really good - and if we have a really good day or weekend and we can annoy the big ones, even better."
Hulkenberg said it is not possible to make predictions for the Sunday's Spanish Grand Prix, but a top-six finish is possible, if not a podium.
"No, we have to stay realistic. Without having done a lap on this track with the new cars it is impossible to make any predictions," the German said. "But my gut feeling is that a podium would be tough because there are two cars reserved up there already. So I'm keeping my feet on the ground: top six. And then I'll go home happy!"