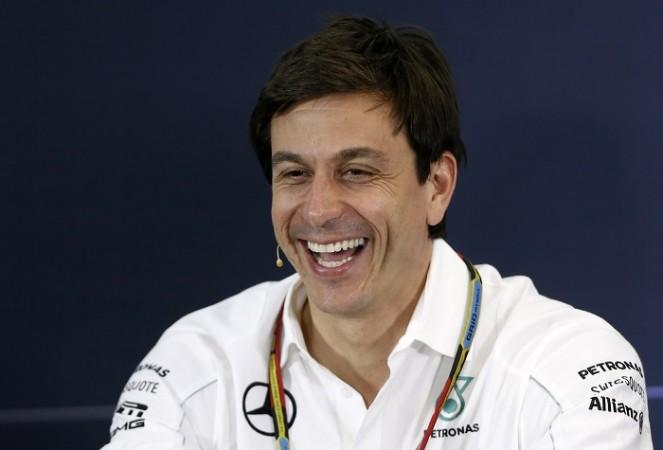 Mercedes chief Toto Wolff says that his team will have to do everything they can to improve if they want to keep Ferrari at bay this season.
Mercedes have continued to be dominant this season, with Lewis Hamilton winning three of the first four races, and them extending their advantage in the Constructors' Championship to over 50 points.
However, Ferrari, who finished four in the Constructors' Championship last season, have been steadily improving, winning the Malaysian Grand Prix through Sebastian Vettel and having one driver in the podium in all the races so far.
In the Bahrain Grand Prix, Ferrai's Sebastian Vettel just lost the pole position to Hamilton by 0.4s, while Kimi Raikkonen ended up just three seconds behind the Briton during the main race on Sunday.
And Wolff insists that Mercedes, who were very dominant in 2013/14, have a very strong competitor in the form of Ferrari this season.
"Looking at the result we were not dominant and Ferrari are catching up," The Daily Telegraph quoted the Austrian as saying. "We need to do everything we can to continue to beat them."
Both Mercedes cars had issues with brakes towards the end of the race in Bahrain on Sunday and this resulted in Raikkonen overtaking Rosberg on the penultimate lap as the German's car ran wide at Turn One due the faulty brakes.
And Wolff explained why the brakes of both Rosberg and Hamilton's car had issues towards the end of the race at the Bahrain Grand Prix.
"We saw very hot brakes on Nico's car in traffic following Kimi and Sebastian [Vettel] first and then lots of fighting and hard braking," he added.
"So we monitored that, but then in the end lapping cars temperatures went through the roof and we had brake-by-wire failures on both cars in the same corner. Leading into the last lap, it was the hard braking on the straight temperatures went sky high and when that happens the brake-by-wire switches into the conventional system and then you are without weapons to defend."