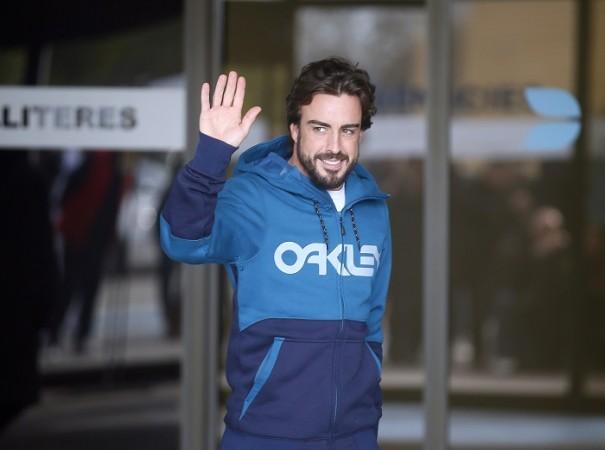 McLaren have confirmed that their driver Fernando Alonso's recent accident in a pre-season test at Barcelona resulted in him suffering from "temporary memory loss."
The 33-year-old, who has signed for McLaren after spending five years with Ferrari, was knocked out after his car hit the wall on the final day of the second pre-season test at the Circuit de Catalunya.
The Spaniard was airlifted to the General Hospital de Catalunya in Sant Cugat del Vallès, where doctors revealed that Alonso suffered from retrograde amnesia and thought that he was still a kart driver in 1995.
"I'm Fernando, I'm in karts and want to become Formula 1 driver," Alonso told doctors, according to El Pais newspaper.
Later when the former Ferrari driver finally regained his memory, he made a jocular reference to his temporary memory loss on social media.
"In a few days the championship starts and we ran out "imagination". I propose a game with RT to the most creative. #whereDidYouWakeUpToday," the Spaniard posted on Twitter.
Despite there being a lot of speculation on the crash and Alonso's temporary memory loss, McLaren racing director Eric Boullier insisted that the Spaniard's concussion was not so "dramatic" as it was depicted by the media.
"It was just a normal concussion [with] a loss of temporary memory," Boullier told Sky Sports F1. "It's not as dramatic as you read in the media. Everything is back to normal."
McLaren owner Ron Dennis also told a press conference in Barcelona that Alonso's accident was not very serious and he "was unconscious for a relatively short period of time" following the crash.
There have also been reports of Alonso being in a highly restless state and completely unaware of his surroundings, but Dennis refused to comment on this matter saying: "It's a private matter. It's up to Fernando and his doctors to decide what they want to say."
McLaren have confirmed that Alonso has been ruled out for the Australian Grand Prix, and Kevin Magnussen will be racing alongside Jenson Button in the 2015 season-opening race.
"He's very frustrated not to be in the car but he will be connected to us through all the debriefs by video link," added Boullier. "When you have a concussion, you have to respect a 21-day recovery period. The doctors have given us their advice and a strong recommendation which we are following."