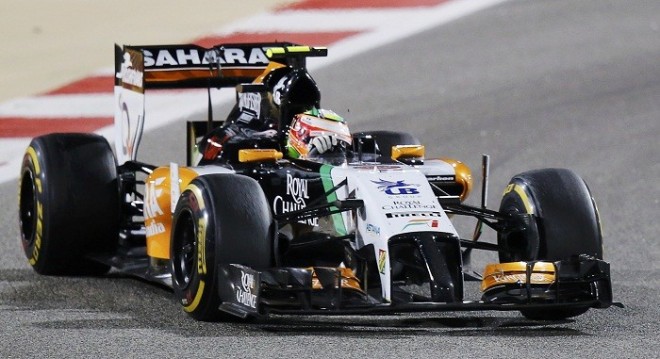 Sahara Force India have had a solid start to the 2014 Formula 1 season, scoring 54 points in the first four races. Foce India's German driver Nico Hulkenberg is hoping to continue his strong start when F1 hits the European leg.
The Silverstone-based outfit have enjoyed its best start to the season, beating teams like Red Bull, Ferrari and McLaren regularly and is currently placed on third position in the constructors' table.
Sergio Perez scored the team's second podium in Bahrain finishing third behind the Mercedes duo of Lewis Hamilton and Nico Rosberg, but Hulkenberg - fourth in the drivers' standings with 36 points - has impressed everyone with his consistence.
The German is surprised with his team's performance in the early part of the season and said no one had expected such a strong start after winter testing.
"I didn't expect it and I don't think you could have expected it as well," Hulkenberg said. "Winter testing was good, but not that good. To come away with so many points is a big achievement."
The highly-rated German added the team is determined to keep up the development work throughout the season to avoid losing its competitive edge over its rivals.
"I don't see any obvious reason why we shouldn't be able to carry the good momentum, but like every year in Formula 1 it's pretty much a development race - you've got to keep bringing performance," Hulkenberg said.
Hulkenberg believes Force India is in a good position even though it operates in a significantly smaller budget compared to big teams like Ferrari and Red Bull.
"Maybe at the later point in the season the big teams with the bigger budgets will have more of an advantage, but I see ourselves in a very good position," he added.
The 26-year-old, who raced for Sauber last season, said the team is utilising the break before the European leg and planning to bring a few updates for the Spanish Grand Prix.
"The factory is working hard to bring more performance to the car. We had some aero parts in Shanghai and the plan is for some more in Barcelona," the German said.