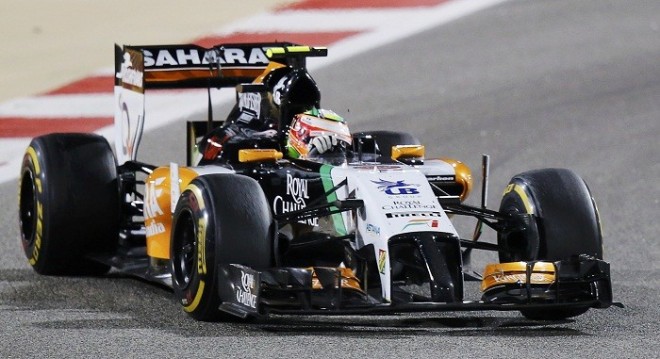 Sahara Force India is third in the constructors' championship, behind Mercedes and Red Bull, after the first four races this season, and driver Nico Hulkenberg is hopeful of maintaining the good form in the upcoming Spanish Grand Prix as well.
Hulkenberg, who has not finished lower than sixth so far this season, said Force India needs to set high standards and keep on developing the car to maintain the gap over their rivals in the F1 European leg, starting at Barcelona.
"I think this team has always been hungry and that's still very much the case. We're up in third in the championship and we want to stay there," Hulkenberg stressed. "The hard work over the winter is paying off, but we know that Formula One is always a development race and things can change from one weekend to the next. So we need to keep working hard to maintain our good position."
The German said that Circuit de Catalunya is a tough and tricky track and so it is important to optimise the car well. He added that the circuit features a number of slow corners and it is essential to have strong downforce.
"Even though we know the place inside out, it remains a tough, tricky circuit and one of those places where it's especially important to optimise the car balance. If you don't feel totally comfortable with the car it really hurts your laptime," Hulkenberg pointed out.
"Barcelona is the true test for downforce because of the quick corners in the first and second sectors. Traction is also important in the final part of the lap with the low-speed corners and we should be strong there," he added.
Force India team principal Vijay Mallya is happy with the consistency Force India has showed in the initial part of the season and is hoping to continue it in Barcelona.
"I think we can feel extremely satisfied with our performance during the first four races," Mallya said. We've been in the points in every race, Sergio has been on the podium and Nico has finished no lower than sixth place. It's encouraging that we have performed well across a wide range of circuits, so I'm optimistic that we can maintain our competitive form in Barcelona."
(Ed: VP)