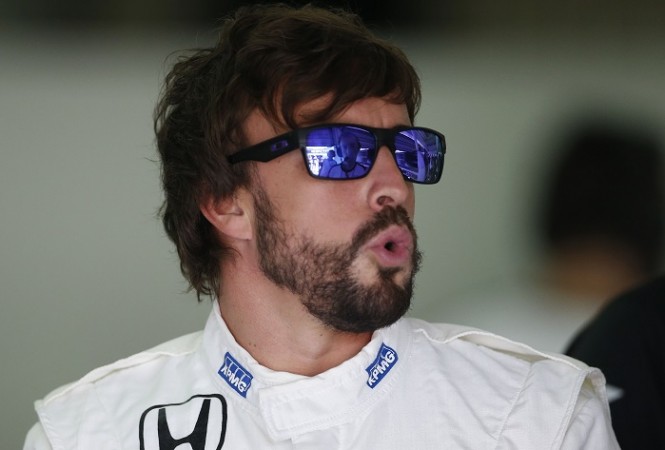 McLaren driver Fernando Alonso feels that his team are making a much quicker improvement than expected, following their difficult start to the new season.
McLaren, who again joined forces with Honda this season, got off to a very disappointing start in the season opener at Australia as both Jenson Button and Kevin Magnussen (who drove in place of Alonso due to the Spaniard suffering from a concussion, following a crash in the pre-season testing) finished in back row of the grid in Melbourne.
While Button finished 11th in the Australian Grand Prix, Magnussen did not even start the race, following a failure in his car's engine.
Things did not improve after Alonso returned in the Malaysian Grand Prix as the Spaniard and Button both retired in Sepang.
The Chinese Grand Prix proved to be a little better for both the drives as Alonso and Button finished in 12th and 14th place respectively.
While Button was not able to start in the Bahrain Grand Prix due to a power failure in his car, there were some drastic signs of improvement in Alonso's car as the Spaniard made the Q2 in qualifying for the first time this season and he narrowly missed out on the 10th place (points position).
And the 33-year-old, who quit Ferrari to rejoin McLaren this season, feels that his side's progress has been quicker than expected.
"I'm enjoying the challenge, we started at the bottom and we are climbing the mountain and doing it quicker than everyone expected," Alonso told Formula 1's official website "This is thanks to all the work that the team is doing and I feel very proud to be here.
"In China and Bahrain everything we brought to the car delivered as expected so coming to this weekend our hope is that everything we bring here keeps going into the car in a healthy way and performing better.
"To be out in Q1, Q2 is disappointing for everyone, but more so inside the team because expectations are always high. With the McLaren-Honda partnership coming back together it is normal everyone expects more than what we are doing now. But we are in the fifth race, the championship is long and we still have high hopes that things will change quickly and we will start performing a little bit better," he added.