The Sochi circuit in Russia is definitely special for Valtteri Bottas. The Mercedes-AMG Petronas F1 star had sealed his first victory last year at Sochi and was determined to repeat the feat after a flawless race on Sunday from pole position. However, the team orders which is considered a curse to the natural flaw of any sport played spoilsport.
Mercedes told Bottas to give way to his teammate Lewis Hamilton at turn 13 on lap 25 and the British driver, who is aiming for his fifth world championship, moved up in the order.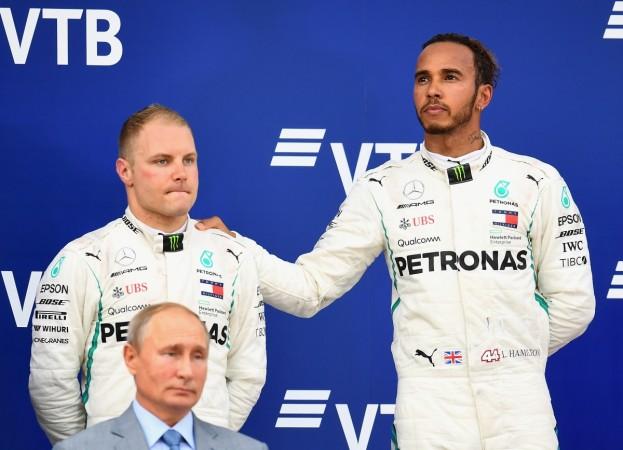 There was hardly any mistake from Lewis Hamilton and he remained one of the most competitive drivers on the track, but the Sochi win is the most underwhelming finish of the season. In the post-race press conference, Hamilton applauded Bottas and also admitted he is not happy with the win saying, "Valtteri did a fantastic job all weekend and was a real gentleman to let me by. Obviously, he's now not fighting for the Championship. Usually, we'd be elated but I can understand how difficult it was for Valtteri. He did a fantastic job and deserved to win."
Valtteri Bottas who looked obviously frustrated said, "A difficult day. A good result for us a team with maximum points. But personally a difficult race. We always go through all the scenarios and all the facts. Ultimately, Lewis is fighting for the Championship and the team for the Constructors."
Bottas is yet to win a Formula One race this season while his decision to sacrifice personal glory for the team means Lewis Hamilton is 50 points clear of Ferrari's Sebastian Vettel who finished the race in P3. It will be difficult for Vettel to overtake Hamilton now in the championship lead even if the German wins all the next five races.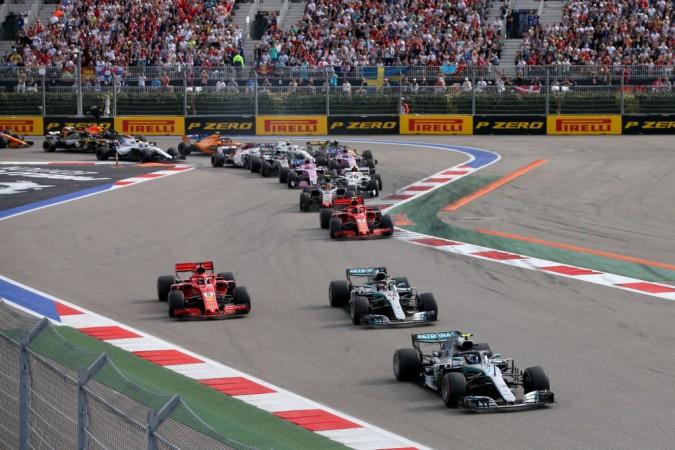 It also needs to be noted that Max Verstappen -- celebrating his 21st birthday -- climbed from 19th on the grid to fifth in just eight laps and ultimately finished P5 behind Vettel's teammate Kimi Raikkonen. Haas' Kevin Magnussen secured 6th place ahead of Sauber's Charles Leclerc who will be promoted to Ferrari next year. Force India pair of Esteban Ocon and Sergio Perez kept their noses clean this weekend to round off the top ten.
| | | | | |
| --- | --- | --- | --- | --- |
| Position | Driver | Team/Car | Time | Points |
| 1 | Lewis Hamilton | MERCEDES | 1:27:25.181 | 25 |
| 2 | Valtteri Bottas | MERCEDES | +2.545s | 18 |
| 3 | Sebastian Vettel | FERRARI | +7.487s | 15 |
| 4 | Kimi Räikkönen | FERRARI | +16.543s | 12 |
| 5 | Max Verstappen | RED BULL RACING | +31.016s | 10 |
| 6 | Daniel Ricciardo | RED BULL RACING | +80.451s | 8 |
| 7 | Charles Leclerc | SAUBER FERRARI | +98.390s | 6 |
| 8 | Kevin Magnussen | HAAS FERRARI | +1 lap | 4 |
| 9 | Esteban Ocon | FORCE INDIA MERCEDES | +1 lap | 2 |
| 10 | Sergio Perez | FORCE INDIA MERCEDES | +1 lap | 1 |