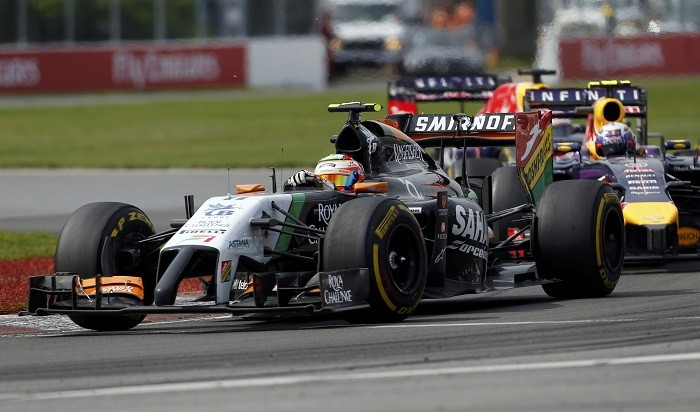 The Red Bull Ring will host the Austrian Grand Prix this weekend after more than a decade, and Force India's Nico Hulkenberg is ready for the challenge to drive on the new track of the calendar.
Only three drivers on the current grid - Ferrari duo Fernando Alonso, Kimi Raikkonen and McLaren's Jenson Button - have the experience of driving at the Red Bull Ring.
Hulkenberg insisted the practice sessions will play a crucial role in helping the drivers and teams to familiarise themselves with the track. However, the German feels the layout of the circuit will suit the Silverstone-based outfit.
"The track has some long straights and a few slow corners that should suit us, and we can count on making the most of softer compounds as we did in Canada," Hulkenberg explained. "When you go to a new track it's even more important to maximise the practice sessions because there is so much more to learn."
The 26-year-old said there is no room for mistakes on the track, and Force India has to keep their guards up to maintain consistency in the championship.
"The lap is quite short so the gaps between the cars will be minimal and even small mistakes can make a big difference," the driver pointed out. "We have shown once more to be both competitive and consistent, but we will need to keep our guard up and keep working hard as we did from the start."
Hulkenberg is hopeful of another strong showing, after scoring points in all seven Grand Prix so far this season.
"There will be tracks where we will be stronger and where we can capitalise on the opportunities we have, and tracks that will be more of a challenge," the German said. "I know what plans the team has for the rest of the season and I see no reason why we cannot keep battling at the level we are at now."
Meanwhile, Hulkenberg's teamamate Sergio Perez says the race will be challenging but the team needs to adapt really quickly to the circuit. The Mexican is hopeful that Force India will continue its strong performance, and the track will suit the characteristics of their car.
"You have to learn fast and be ready to adapt," Perez said. "A new circuit is always a bit more of a challenge, but it's interesting and I like the look of the track layout. I think the layout of the track will work well for our car. Hopefully we will have the opportunity for another strong performance there."