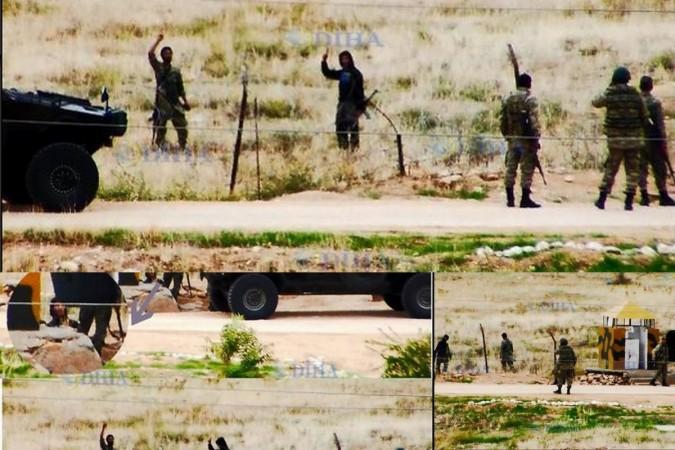 An intelligence officer said to be a part of Turkey's National Intelligence Organisation (MIT) has reportedly been arrested by Kurdish Peshmerga forces during a battle with the Islamic State (Isis) fighters in Mosul, Iraq.
A report has claimed that on 24 April during a fight near Mosul, the Peshmerga were able to capture alive an Isis fighter, who turned out to be a Turkish intelligence officer.
According to Kurdish Hawar News Agency, the Turkish officer was arrested in Sehelil in İyaziye district of Mosul during a gun battle. The report, which can not be confirmed independently, claimed that the Turkish government official had joined Isis after he was arrested for murder.
The news source stated that the MIT agent is a native of Erzurum province (Eastern Turkey) and was charged in Turkey for murder, following which he was sentenced to 30 years in prison. He, however, managed to flee the country and later signed up with Isis.
The report of arrest comes days after Reuters reported about an investigative video that claims to show Turkish MIT intelligence agency sending weapons to Syria meant for Isis.
The Reuters report claimed that it had been told by witnesses and prosecutors that the Turkish intelligence has helped deliver arms to parts of Syria under Islamist rebel control during late 2013 and early 2014.
However, President Tayyip Erdogan had rubbished the claim saying that the accusation was an attempt by his political enemies to discredit the government. He stated that MIT trucks were carrying aid to Turkmen in Syria and prosecutors had no authority to search MIT vehicles.
В пригороде Мосула к шиитам попал в плен турецкий мусульманин с ИГИШ http://t.co/7QDBs1mr3N pic.twitter.com/xG6YobX3tY

— Instagram Syria (@instasyria2) May 27, 2015